Death Cab for Cutie gets sensitive in Edmonton
Welcome to another episode if Who Named the Band?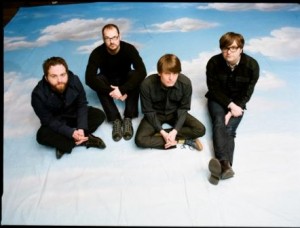 Our guest today is Death Cab for Cutie, which brings its breezy yet sensitive brand of morbidly artistic pop rock music to the Shaw Conference Centre on Tuesday, May 24. In addition to past sensitive new-age rockers like Soul Meets Body or I Will Follow You Into the Dark, the Washington band is expected to perform selections from its latest album, Narrow Stairs, and from the upcoming Codes and Keys, out May 31.
Tickets to this general admission, all ages show are $45 and are on sale through Ticketmaster (buy).
Death Cab for Cutie is named for a 1967 song by the British joke group, the Bonzo Dog Doo-Dah Band. Now you know.