Music … and a few other gifts, besides
Edmontonian Rhea March isn't just building a team of talented young musicians.
She's building a family.
March has spent the past four years assembling a roster of gifted Albertan songwriters under age 22 for her non-profit U22 Productions. U22 shows youngsters the ropes of the music industry through mentorship, performance coaching, booking, management, promotion, recording and networking.
"I get to know each and every one of them and establish relationships with them that are going to stay with us, I think, for the rest of our lives," March says. "It really is a genuinely supportive, encouraging and loving relationship that happens with them. They're my kids."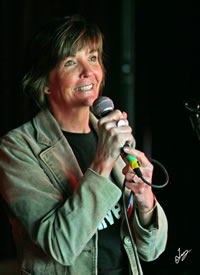 March started songwriting at age 12, and knows all too well the hardships youth face trying to find their way in a business that has sucked the souls of countless promising artists.
"I was out on the road as a career musician for many, many years and I went down a lot of rabbit holes, a lot of things that I wish I could have done differently," she says. "So when I finally did come in off the road … what I was determined to do, was to be able to help young musicians. Because there's nothing else there for them that really helps them get the confidence they need to be smart, how to engage an audience, how to talk, how to find that authentically."
With no one to set her on the right path, March found that confidence through alcohol, and saw it eat away at her career. But rather than weep for what could have been, March has given everything she has – almost literally – to help a new generation of musicians.
It began in 2007 with a Young Songwriters Showcase March hosted at Riverdale Community League, and by 2009 it had grown into a full-time job.
"It was a gamble," says March, who has now been sober for 17 years. "U22 has been funded 100% by me, and I've invested almost all of my savings into building the program."
U22 now boasts an impressive roster of 72 artists between age 10 and 22, many of whom have already toured the country and recorded several albums.Thanks to connections forged as a touring musician and working for radio station CKUA, March can facilitate gigs and studio opportunities in ways that would otherwise be nearly impossible for teenage artists.
U22 even has a popular annual showcase at the Edmonton Folk Festival and regular sets in the concert lounge at the Edmonton International Airport.
But it's a lot of work for the woman in charge.
"Oh my gosh, it's 18-hour days, my inbox is full," March says. "Hundreds and hundreds of e-mails every week from parents, from kids, from venues, from schools, asking for help."
Building community is a key component of her work. Her young artists put on workshops in schools across the province, and seasoned U22 performers help mentor the newcomers.
U22 artist Alanna Clarke, who just turned 19, has backing bands ready to play for her throughout Alberta. Clarke already has three EPs under her belt, won $15,00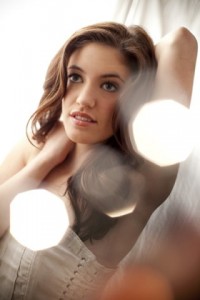 0 in the 2010 AMP Radio Rockstar Contest, and had her song Fine Line featured in the movie Degrassi Takes Manhattan.
When the Cochrane, Alberta native is in town, March even lets Clarke crash at her place.
Noting most of her friends are U22 members, Clarke is not sure where she'd be without March.
"I would be missing out on a lot. It's hard to network, I find, it's hard to put yourself out there," she says. "This puts you in group situations where you're playing a show with six other musicians and you're all sharing the stage, so you meet and get along pretty quickly once you perform together.
"It's really incredible actually, now that I think about it."
The rising folk-rock star left high school at age 15 to home-school and focus on music full-time, and is now in the midst of a nationwide tour.
Sixteen-year-old U22 artist Lucas Chaisson, whose debut album No Loitering earned him a Canadian Folk Music Award nomination, is also getting primed for a career in the music industry.
Aside from performing, Chaisson has interned at local studios and volunteered doing stage and sound work.
"I think I'm discovering that I'd like to actually do this full-time when I'm older," he says.
For Rhea March, this is music to her ears.
"There's such great things happening, and the success stories that are happening with the kids in the program are just jaw-dropping," she says. "They're finding community and strength and confidence in the program."
March, who's on the hunt for partners or sponsors to help share the lod, continues to recruit at her weekly open stage, Sunday nights at Expressionz Café (9928 70 Ave.), and she hopes to eventually achieve Canada-wide exposure through a national radio or TV show.
March feels U22 will ultimately harvest more than albums and ticket sales for its young recruits.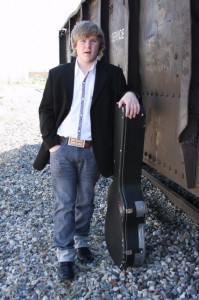 "I think what we're doing is, through music, we're preparing them to be the cultural leaders of tomorrow. Because they're actually investing themselves in the arts," she says. "They're finding a place where they belong, and it's positive and encouraging and it takes them forward."