Rihanna gets Loud in Edmonton June 22
Poetic justice 101: Chris Brown proves himself a complete twit after he didn't win a Grammy (complaining on Twitter: "This industry is based on politics and a**-kissing!") – while the woman he was convicted of assaulting has turned into an even bigger star than ever.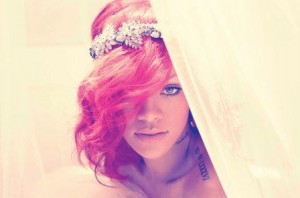 In the wake of collecting a trophy for best dance recording last weekend, Rihanna has announced a full-blown arena diva tour that promises to be the smash hit of the summer of pop. Edmonton gets some, too. Rihanna will bring her Loud tour to Rexall Place Wednesday, June 22.
Opening for Rihanna will be the outrageous Cee Lo Green, whose performance with puppets on the Grammy Awards was the talk of the evening. (Mumford & Sons, meanwhile, which actually sounds like the name of Muppets characters, only got to perform with Bob Dylan.)
Rihanna's Loud tour follows   the album of the same name, which contains the aforementioned Grammy-winning track Only Girl (In the World), among others dealing with various forms of feminine empowerment and/or sexual bravado. Here's a good line: "Sticks and stones may break my bones, but chains and whips excite me."
Brown, meanwhile, will be touring Australia till May, as he is required to stay at least 50 yards away from her.
Tickets are $19.75, $39.75, $59.75, $69.75 or $99.75 (plus service charges) and are on sale at Ticketmaster.