Seeker or seer? See or be seen? Two deep questions to ponder when Deepak Chopra speaks at the Shaw Conference Centre tonight.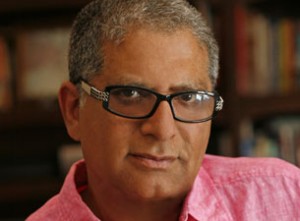 Is it a show, a lecture or something more? The good doctor is a master of sensible, if a bit cryptic advice, such as "Happiness is a continuation of happenings which are not resisted" or "Every person is a God in embryo. Its only desire is to be born." Whoa …
The event is billed as "An Evening with Deepak Chopra: Healing, Transformation and Higher Consciousness, Practical Tools and Discussion for Change" so one presumes it would appeal to anyone in need of healing, transformation or elevation to a higher consciousness, but who may lack practical tools for change. But at what cost?! That's easy – starting at $47.95 and going all the way up to $190.75 (including service charges). Ouch! That`s some pricey transcendence! The show starts at 7 pm. Buy tickets here.