A ditzy sorority chick gets dumped by her snobby boyfriend, so she goes to Harvard to study law – and becomes one of the greatest legal minds of our generation. And she's singing the whole time.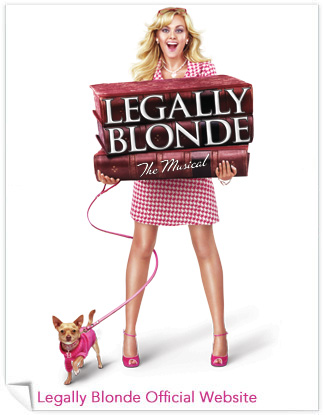 All you need is an adorable Chihuahua and we have musical magic! Legally Blonde, the Musical, has been a smash hit all around the world and it's finally in Edmonton. The Broadway Across Canada production opens tonight at the Jubilee Auditorium, featuring such memorable song and dance numbers as Omigod You Guys!, Delta Nu Nu Nu, Take It Like a Man and many, many more that explore both the battle between the sexes and the war between the classes.
A recent review from Susannah Clapp in The Guardian UK perhaps sums it up best: "It screeches and skids around in a flounce of pink feathers. Trying to follow Legally Blonde on the stage is like trying to net a flock of scalded flamingos. It's squeaky and rapid and sends itself up, and doesn't stay still – or in one costume – for more than a second. It's a musical for the Twitter generation. And it's packing in audiences."
Expect likewise in Edmonton. Tickets to Legally Blonde, the Musical – running through Sunday, Feb 27 – range from $62.50 to $82.65 and are on sale now.
Pick your performance and buy here.