It behooves us to pay attention to every band from Montreal. It is the new Seattle, n'est-il pas? That means "is it not." See what we did there?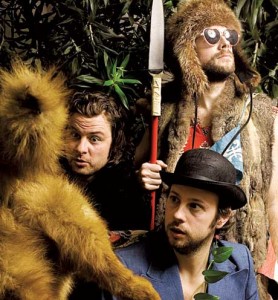 You gotta be bilingual to rock 'n' roll in Canada, man.
It's no joke. Montreal really does seem to have a "sound," expansive, orchestral, with alternative instruments in a fusion of roots and rock styles for a distinctly "organic" sort of vibe. Hard to put your finger on it.
Nevertheless, the award-winning Plants and Animals – playing tonight at the Starlite Room – fits that rather poor description to a T. Much better to see these guys live, don't you think? Touring behind their latest album, La La Land, they haven't actually won any major awards yet – just impressive nominations: Two Junos and the short list for the esteemed Polaris Music Prize.
Thank that Montreal sound.
Yukon Blonde will open the show at 8:30 pm. Buy tickets here.