ROOTS FEST: Phil Ochs doc at Metro tonight
We sure had fun tripping back in time, didn't we?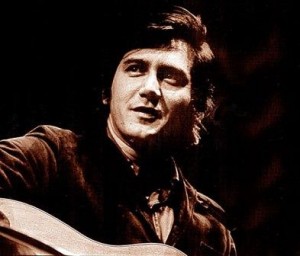 CKUA guy Peter North reports the Winter Roots and Blues Roundup II (Feb 24-28, 2011) on the weekend was a smashing success. He's a bit biased, since he was one of the promoters, so forgive the glowing review of his own event. A lot of fans agree with him.
On Facebook, he writes, "We were really pleased with the response. The Saturday workshops were packed and one highlight included Banana, Byron Myhre and John Rutherford at the Vintage Instrument workshop … Grandpa Banana told us later he was 'blown away' by Byron's fiddle playing and would love to come back and gig with him."
"The combo of David Gogo with Freebo on bass and local drummer Scott Anderson rocked the Century Casino. Freebo hadn't done a "power blues trio thing" in years and they locked together immediately. We were happy with the music in the schools portion and the movies were well attended at Metro Cinema on Friday and Saturday. Should be able to do it again next year and it was a nice step up from last year."
Thanks, Pete.
There's more – on film tonight (Monday, Feb 28) at the Metro Cinema (located in the Citadel Theatre).
Enjoy:
Monday February 28
–     7 pm: Phil Ochs: There But For Fortune (Phil, above)
–     9 pm: M for Mississippi: A Road Trip through the Birthplace of the Blues
Tickets $10 for adults and $8 for students, and available at the door 30 minutes before show time.