LADIES' MEN: Josh, Keith and Burton scheduled to woo your wives
When Josh Groban says he's going to "do one for the ladies," he's not just kidding around – they're ALL for the ladies.
That goes double for Keith Urban.
Attention females of Edmonton: Both of these amazingly hot hunka hunka burnin' love superstars are coming to Edmonton this September. Groban takes the stage Friday, Sept 2 at Rexall, while Urban is expected to wow the crowd in the same building on Wednesday, Sept 21. Tickets for Josh go on sale this Saturday, March 5 at 10 am (click here) Urban goes on sale Friday, March 4 (here). Promoters sometimes add more shows if something sells out quick, so keep checking.
And oh, yeah, while we're at it: rounding out our trifecta of lady's men (should that be ladies' men?) is the one and only Burton Cummings bringing his first solo tour in a decade to the Jubilee Auditorium on Thursday, May 26. While he is on a "solo" tour – like he was "up close and alone" some years back, which would be the decade we were talking about – Burton will have a band with him this time, just not the Guess Who.
Tickets for this go on sale Friday (click here).
Let the screaming commence and load up the panty cannons! (Clean only, please, and not during sensitive love ballads.)
One more thing on a busy concert announcement day: Not sure the sex appeal of grizzled punk rock veterans NOFX – but who cares about appeal when you've got a safety pin through your nose?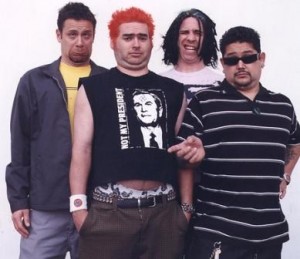 This band rocks like none of the above can – or really, would care to – and that's just fine. See these Los Angeles punk heroes at the Edmonton Event Centre on Wednesday, June 29. Tickets are on sale Friday at 10 am (here).
Related articles