LITERATURE: A bodice-ripping good time from Cheryl Tardif's alter-ego
Cheryl Kaye Tardif is an Edmonton writer of thriller/suspense novels. She's had several of them published, has one due out this month, and has a loyal following.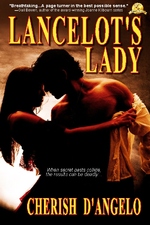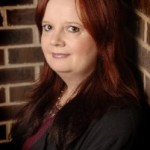 So why in the world did she want to write a romance called "Lancelot's Lady" under a somewhat cheesy-sounding pen name of Cherish D'Angelo?
"I've always said since I was a teenager that I'd write a romance novel," explains D'Angelo — or Tardif — she doesn't make a big secret of the fact she's the writer.
Her love of the thriller and suspense genre isn't surprising. Growing up in B.C. on the Queen Charlotte Islands, Tardif says her father had a collection of sci-fi and thrillers, which she read voraciously. But her mother had a bookshelf full of romances so she read a lot of those, too.
"Lancelot's Lady" had been on her computer in an earlier form for a number of years, she says, as a book that was simply called "Reflections." Then she was invited by a representative of Text Novel, a website that allows writers to publish excepts of their works in serial form, to check out the site.
She eventually entered the novel in the "Next Best Cellar" contest on the site, so named because many of the site's users read the entries on their cellular phones. But she made a lot of changes to the original story which reflect her customary genre.
"As I was going through the story, not only was I editing it, I was adding a suspense element," Tardif says.
The novel was a runner up in the contest, and was recently released in e-book form available for download from amazon.com, KoboBooks andSmashwords.
So what do you get when you cross a suspense writer with a romance novel? The answer is a soap opera — a good one.
Soaps are ridiculed for their outrageous plot turns, outlandish villains, and characters with names like Brittney, Tiffany or Hutch. But they always keep their addicted viewers coming back for more by ending each episode with a cliffhanger.
In "Lancelot's Lady," there is of course the required shirtless hunk and a temptress with curly hair. The temptress is a nurse for a terminally ill billionaire, and the billionaire sends her to a remote Carribean island on the pretense of a vacation, where she meets the hunk.
So far, so silly.
But in this tale, the temptress has a dark past that she's afraid to tell anyone about. Not only that, there's a secret not even she knows, and throughout the story there are lots of other little mysteries.
Not mysteries like will the hunk and the temptress hook up. This is still a romance, dummy.
But you will keep reading because you want to find out answers to questions like "Who is the father of the little deaf girl?" or why some characters call the hunk "Jonathan" while others call him "Tyler." Further, is this connected with the cantankerous billionaire's initials, which are "J.T.," and why did the billionaire send her to the island in the first place?
Tardif explains that she waited so long before trying to publish her romance because from a marketing point of view, a subject she advises aspiring writers on, it was important to establish herself in one genre first. The pseudonym is a playful way to keep her thriller and romance brands separate.
Tardif's thriler books so far include Divine Intervention, a story about a team of pshychic investigators on the hunt for a serial arsonist/murderer. The suspense book coming out soon, called "Children of the Fog," is about a serial child kidnapper in Edmonton.
"Cheryl Kaye Tardif kills people off for a living, whereas Cherish D'Angelo may think about it while sipping champagne and eating chocholate-covered strawberries," Tardif laughs.
For female readers, "Lancelot's Lady" has plenty of descriptive paragraphs about how gorgeous the hunk's "well formed thighs" and "thick black hair that curled at the nape of his neck" are. There's also detailed descriptions of the guest bedroom the temptress occupies on the remote island, including its bed "draped in lilac sheets and satin rose comforter." (You didn't think she'd be sleeping in a tent, did you?)
Men, however, may be somewhat disappointed that there isn't quite the same level of description of the boat that carries the temptress to the island. It's just a "rickety" power boat.
Still, reading a romance might not be a bad way for men to gain insight into women's fantasies. The e-book format also allows one to sample the genre with a degree of anonymity, a big deal for anyone embarrassed to be seen with a typical romance paperback featuring a woman in a sheer dress slammed against the hairless pectorals of an Enrico Iglesias look-alike on the cover.
It's also cheap to download — about $3.99. (At Amazon.)
Related articles