Hot Picks, March 3
The trick to a "tragic comedy" is to figure out which part is the tragedy and which part is the comedy. Sometimes they try to fool you.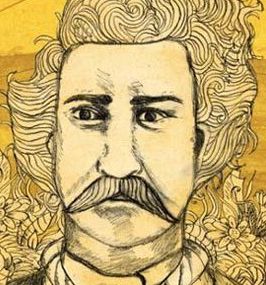 Here's the premise for Trent Wilkie's Gargamel, on stage at the Varscona Theatre tonight at 7:30 pm. A man loses his girlfriend in a tragic car accident which also leaves him brain damaged. Cue the ghost of Louis Riel. That's just the set-up. Things get interesting when God gets involved, as things usually do.
Starring Wilkie, Matt Stanton, Craig Buchert, Joleen Ballendine and Ellen Chorley, the Mostly Water Theatre production runs through Saturday.
Other theatre worth seeing: Jekyll & Hyde, The Musical (through Saturday) at La Cite Francophone, dealing with potion-induced brain damage, and the one woman show Another Home Invasion on stage through Sunday at the Citadel's Rice Theatre. It deals with a ghost and possible dementia. Sensing some themes here?
Click titles above for ticket info.
Related articles