Tripping back to Supertramp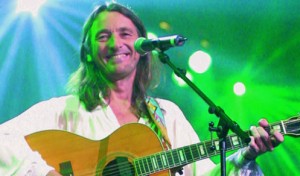 If you're looking for an Edmonton connection to Supertramp's Roger Hodgson, who played Saturday (March 5) at the River Cree Casino – you couldn't do much better than Andy O'Kell.
The drummer was part of a group of local musicians crazy enough to do something no other local band had ever done before – or since. They were dubbed the Art Rock Preservation Society, or ARPS for short. (Arp happens to be the make of an old synthesizer often used in art rock.) They would pick one famous art rock band, carefully transcribe selected recordings and rehearse for up to a year to put together a full-blown, note-perfect live tribute at the Sidetrack Cafe. (Neither the band nor the Sidetrack exists today.) It was an absurd amount of work for just one show. But nothing was left out, every part was accounted for. This wasn't an personal interpretation of a favourite band. It was slick and uncanny reproduction.
They did "Double Drummer Genesis," a two-and-a-half hour Pink Floyd show and their last and perhaps most popular concert of all in 1997: Supertramp. Jugglers and mimes were hired to create a "carnival" atmosphere at the Sidetrack, real orchestral bells were used for Fool's Overture, you name it, ARPS pulled out all the stops. The heart of the show were selections from Crime of the Century, Supertramp's greatest album. Just one song was missing.
"We stayed away from the big radio hits," O'Kell says. "We didn't do Dreamer or the Logical Song. We tried to do all the darker bits. We view Dreamer in the same way we view a Phil Collins song."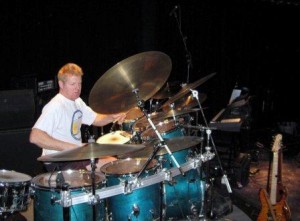 O'Kell was at Hodgson's last local show four years ago – at the Capital Ex festival. Brush with greatness: he almost had an opportunity to drum with his hero. Roger was bantering with the crowd and asked for volunteers to help with percussion on one of his songs. Before Andy could jump up and shout, "Oooh, pick me! PICK MEEEEE!!!" some guy in the front row raised his hand, got up there and made a mess of it. So close.
The show was a great big Super-tramp down memory lane, O'Kell recalls. The same is expected at the River Cree on Saturday – and that's just fine. If there's one band that fans want to hear in its pristine, unspoiled state, it's Supertramp. Hodgson still has that unforgettable voice.
"Supertramp is one of the highly melodic bands," O'Kell says. "They appeal to everybody across the whole genre. It wasn't objectionable to anyone. If you were a serious music listener and a musician, you liked Supertramp. If you listened to Bob Seger and CCR, you still liked Supertramp. Everybody listened to Supertramp – the infectious vocal melodies, the wonderful keyboard work and the rhythm section, which in a quiet way was awesome. They had it all."
There's a bittersweet coda to the story of this talented art rock preservationist. O'Kell has quit playing music and, just a couple days ago, turned his back on Edmonton. He says he's had enough – and not just the ridiculous weather – and is now preparing to live a quiet life in some twee village in BC's Cowachin Valley, and make furniture.
Of course he'll have a copy of Crime of the Century to keep him company.