Hot Picks, March 4
Lilith Fair really was pretty cool.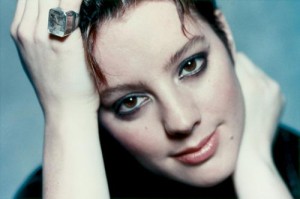 Can't help thinking about it since Sarah McLachlan's at Jubilee Auditorium tonight for a sold-out show. It's sort of a mini-mini Lilith Fair – more like a folk fest workshop, maybe – where Canada's dark angel will share the stage with like-minded folk-pop females Butterfly Boucher and Melissa McClelland. Sarah's not really the "headliner." They'll take turns doing their own songs, singing back-up for each other, and also talking to the audience. It should be a sweet and mellow event.
Back in the day, Sarah McLachlan was queen of all that was feminine in popular music, presiding over an impressive travelling circus of folk, rock, country, soul and pop artists touring the continent and connected only by gender. It came at a time when the music industry seemed to have a bias against female artists. Or so Sarah claimed – so we'll show them, she responded with typical attitude. It was a bold move. Some said it wouldn't work. Some said she was crazy. Some said she'd lose her shirt. She proved them all wrong when Lilith Fair became the highest grossing touring festival of 1997. By the end of the three-year run, Sarah's baby had also raised more than $10 million for women's charities.
It worked because it was unique. In the three years Lilith Fair toured North America – 1997-1999, ending on a rainy day right here in Edmonton – audiences were exposed to many artists who might not have come here on their own. The line-up was loaded with star power: Fiona Apple, Sinead O'Connor, Bonnie Raitt, Queen Latifah. Some were stars of the future. Both Tegan and Sara and Christina Aguilera played on the "Village Stage" (smallest of the three stages at the event), which was about five feet wide and tucked away amongst the bead and hemp vendors – shopping being a big part of the original Lilith Fair. There was nothing else quite like it anywhere in the world.
So why didn't the 2010 revival work so well? Mysteriously, several of the big names pulled out – including Norah Jones and Kelly Clarkson – and several of the dates were cancelled due to poor ticket sales. Not sure which event precipitated the other. In Edmonton, the whole thing was moved from the great outdoors (at Northlands) into the concrete hockey barn that is Rexall Place, which basically killed the whole vibe that made Lilith Fair so special to begin with. Interesting show, but it just wasn't the same. The hard truth was that Sarah herself hadn't had a hit since 1999. Neither had many of her co-headliners. The Bangles? OK, so Metric was hot, but it wasn't enough. Perhaps a revived Lilith Fair could've included Lady Gaga, Pink, Katy Perry, Fergie, Beyonce , Ke$ha, Britney Spears, Avril Lavigne, Taylor Swift and Rihanna. Now there's a festival. And notice there doesn't seem to be a bias against female recording artists these days. Women rule the top-40, and maybe these chart-hogging superstars can thank Sarah McLachlan just a little bit for helping to make it possible.