POETRY: the deep meaning of rap-rock lyrics
Who knows where the cookie came from in Limp Bizkit's 1999 hit Nookie, nor why the song's subject was told to stick it up her 'Yeah.'
I also never quite deciphered what Kid Rock meant by "bawitdaba da bang a dang diggy."
Angry rap-rock bands provided a smorgasbord of horribly juvenile lyrics, and perhaps that's why, as a junior high student just starting to skip classes and blow up yogurts in my school microwaves, I couldn't get enough of it.
But 10 years after the fad began its quick descent to the musical graveyard alongside disco and grunge, a few bands from the movement are still standing.
One of those bands is Papa Roach, who played the Edmonton Event Centre on the Jagermeister Music Tour Friday night with Buckcherry, Bleeker Ridge and My Darkest Days.
You'll remember the charming display of angst on the band's 2000 major-label debut Infest, summed up in this "rhyme" from its breakthrough hit, Last Resort: Don't give a fuck if I cut my arms bleeding/Do you even care if I die bleeding?
Frontman Jacoby Shaddix, now 34 years old, hasn't died bleeding. But he also hasn't shed that angst, or, apparently, opened a thesaurus. The band's latest single Burn has so many bad lines I couldn't pick one, so just look it up yourself.
So they didn't stay on top of the game by maturing. They were simply keen enough to recognize the trend was on its deathbed, and Shaddix stopped rapping about how much life sucks and started SINGING about how much life sucks – seemingly unaffected by the mad moolah he was pulling in along the way.
To put it nicely, as 100.3 FM The Bear DJ Lochlin Cross says, Papa Roach "evolved." They're one of a lucky few.
"The bands that evolved, those are the ones that stuck around," says Cross.
"Linkin Park got thrown into the rap-rock thing and they've kind of evolved as a band as well … And Kid Rock, if you listen to that last record, hell it sounds like he had Bruce Springsteen and Bob Seger in the room with him."
Kid Rock always had a multitude of genres in his arsenal, and after his surprise 2000 hit Only God Knows Why, a country ballad featuring possibly the worst use of auto-tune in history, he knew he wouldn't have to forever rely on his American Bad Ass-ness to sell millions of records.
But what ultimately drove the genre into the ground might have been the devolving of the aforementioned Bizkit, who led the rap-rock charge for those few glorious years in the late-90s and early-2000s.
The band's '97 debut Three Dollar Bill Y'all is a frenzied mish-mash of styles that still stands up today. But as the band switched its focus to pop hooks on 1999's smash Significant Other, frontman Fred Durst's lyrics went from occasionally clever to lazy.
On 2000's Chocolate Starfish in the Hot Dog Flavoured Water, Durst inexplicably added a high-pitched whine to every second word, and by 2003 he was dropping gems like "I'm a crack addict/That's right, I'm a crack addict/You heard me, I'm a crack addict/I'm addicted to crackin' skulls when punks start static".
"It was a bit comical though on some levels, just because of Fred Durst," Cross says. "He was kind of the guy that was riding that wave the longest.
"I remember being OK with playing Nookie, I thought that record sounded good on the air. But he was always a bit of a joke, I think, at least from an industry perspective."
Like Nirvana with grunge, Limp Bizkit's rise and fall would carry – and bury – the rap-metal genre. Unlike Nirvana, Durst and Co. petered out quietly.
But as fun as it might be to look back at those old CDs and laugh, Cross feels the youthful rebellion of the rap-rock movement brought a much-needed injection of anger back into mainstream rock'n'roll.
The short-lived fad, he says, made an impact the rock world hasn't seen since.
"At the time, it was something different. I'm not gonna lie to you, the Collective Souls and the Tonics and that post-grunge thing that happened after Kurt flossed with a shotgun, to me that was depressing. Because it seemed like an attempt to be happier than rock music should be," Cross says.
"There was sort of that path, especially in mainstream rock, where everything was like One More Headlight by the Wallflowers, and those kind of records. Rock is supposed to be a little pissed off and angry, isn't it?"
Limp Bizkit is in the process of resurrecting that anger on its "long-awaited" upcoming album Gold Cobra.
Godspeed, Fred. This time, try rhyming "nookie" with Snooki.
***
Here is a small list of big-name rap-rock/rap-metal/rapcore acts, in case you just got grounded and need to play something really loud to piss off your parents.
Methods of Mayhem: Tommy Lee, who never misses a chance to dip into the latest trend, did so with this project and the 2000 single Get Naked, featuring a video in which everyone got naked except guest vocalist Durst. The band released a follow-up last year, without the rap shtick.
Payable On Death (P.O.D.): The God-fearing Christian-rap-rock band evolved into radio stars by adding catchy melodies on its smash 2001 album Satellite, and has remained active. A new album is in the works.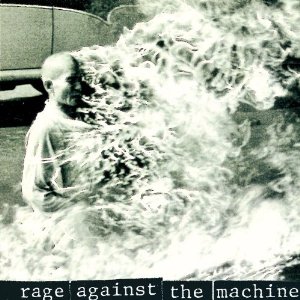 Vanilla Ice: The Ice Ice Baby hitmaker, who claims heavy metal saved his life, made two angst-ridden rap-rock albums: 1998's Hard to Swallow, and the first of two discs on 2001's Bi-Polar. He is now a reality TV star, rapper and entrepreneur, thanks to wise investments made with the millions he pulled in during the early '90s.
Rage Against the Machine: Yes, they perfected the style eight years before Papa Roach hit it big, but Rage always stood in a separate class. Check out Testify for proof. After breaking off to make all those painfully bland Audioslave singles, the band's instrumentalists have reunited with vocalist Zack de la Rocha and they're working on a new album.
Crazy Town: Their '99 debut The Gift of Game – known best for its non-angsty No. 1 hit Butterfly – also featured heavy guitars and guest appearances by Ice-T and KRS-One. While frontman Seth Binzer bragged on the song Hollywood Babylon he was "getting high for a living, not giving a fuck," the tattooed rapper wound up on Celebrity Rehab, apparently getting clean for a living and giving a fuck. The band is reuniting and just leaked a 30-second clip of a new single, Come Inside.
Saliva: The Click Click Boom hitmakers probably received their greatest recognition when frontman Josey Scott scored a hit with the song Hero, a duet with Nickelback frontman Chad Kroeger on 2002's Spiderman soundtrack. Status – still kickin'.