FISHEYE: Photo of the Day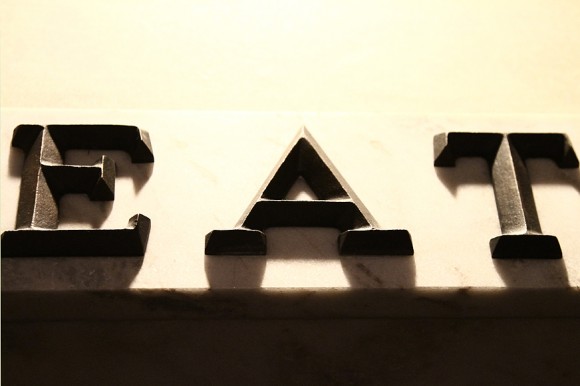 Remember what your grandmother always told you. This tasty font sits above the Royal Museum theatre entrance which, despite some circulating rumours, is in no way closing down any time soon.
Our regular photo of the day (potd) feature from Fish Griwkowsky is a visual diary and memoir of his life in and out of the city.