Hot Picks, March 11: The one-woman Decemberists
Posted on March 11, 2011 By Albert Smith The Latest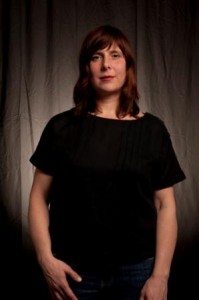 Funny how we use the word "siren" to refer to almost any female singer who operates in a somewhat folky vein – when the "sirens" of Greek mythology were actually evil creatures who used their enchanting "siren songs" to lure sailors to a watery grave. Don't you hate it when that happens?
Christine Fellows ought to appreciate the reference, though. The Winnipeg singer-songwriter has been known to find inspiration not only in unconventional stringed instruments and oddly-tuned pianos, but in Great Works of Literature. Including the Greeks, we suspect. This time, it's the French-Canadians. Fellows is playing a CD release party tonight at the Haven Social Club for her new album Femmes de Chez Nous – loose translation: "My BFF Posse" – a bilingual collection of songs inspired by notable women from Manitoban past. Quite a sea-faring culture here. Well, river-faring, anyway.
With cellos, piano and songs about watery nuns from an interesting artist Spin magazine calls "a one-woman Decemberists" whose music is marked by "impish impropriety," whatever that means, we guarantee this won't be your garden-variety pop show. Mind you don't run aground on the rocks, now.
Tickets to the show are $12 advance, $15 at the door, available at the Haven or Blackbyrd Myoozik.