FISHEYE: (3D) Photo of the Day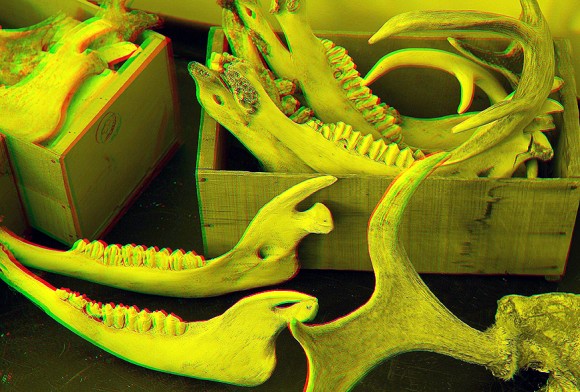 Living where we do, it's not entriely unusual to come across a nice box of antlers and bison jaws. If you have red/cyan 3D glasses, put them on and look at this.
Our regular photo of the day (potd) feature from Fish Griwkowsky is a visual diary and memoir of his life in and out of the city.