CONCERTS AHOY: Jimmy Eat World, Sharon Jones, Utopia Music Festival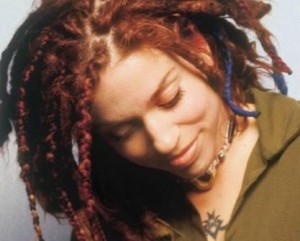 The concert calendar is filling up nicely – fresh today are announcements of Sharon Jones and the Dap Kings at the Starlite Room May 24 and Jimmy Eat World at the Edmonton Event Centre May 23. Now, how about a summer solstice festival?
Funny you should ask. The Utopia Music Festival happening June 17-18 (close enough to the solistice for rock 'n' roll) features a host of performers that fit the event's key words – unity, diversity, love – including Ani DiFranco, David Usher (from Moist) and Lights. They'll perform in one of Edmonton's most summery venues: The Heritage Amphitheatre in Hawrelak Park. Other attractions include healthy gourmet food, a licensed area for wine-sippers and the "Utopia market" that sells "Earth, people and animal-friendly items." Hey, it's just like Lilith Fair without the all-female restriction. Tickets will go on sale this Friday here, or through the Utopia Music Festival website here.
Back to Jimmy Eat World – one of the biggest emo bands to ever deny they're an emo band – will be touring behind a new album, Invented, and touching down at the Edmonton Event Centre Monday, May 23. Tickets are $32 and go on sale Friday at Ticketmaster.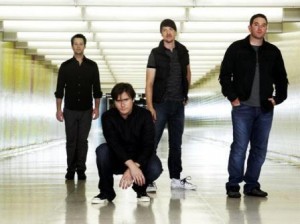 Lovers of soul – and who isn't? – won't want to miss the return of Sharon Jones and the Dap Kings to the Starlite Room on Tuesday, May 24. We're not clear on exactly what "Dap," means, but these guys are the king of it. With Black Joe Lewis and the Honeybears opening, tickets are $34.50 and go on sale Friday, March 18 at 10 am through Ticketmaster.
Finally, it's usually not a big deal when some organist comes to the Winspear Centre to play that giant, honking organ that lurks at the back of the hall like a sleeping Kraken – but we have to make an exception in the case of Cameron Carpenter. Playing Friday, May 6 with the Edmonton Symphony Orchestra, this guy has been called the "Vladimir Horowitz of the organ," which would mean a lot more if one knows who Vladimir Horowitz is (flambouyant Russian pianist). He promises to "defy the mainstream" and "challenge all preconceptions of organ music" on an instrument many consider frumpy and limited in pop culture consciousness to the first few bars of Bach's Toccata and Fugue in D minor. It's a must-see for organ fans, of course.
Tickets for to Cameron Carpenter with the ESO $20 to $50 and go on sale tomorrow (Tuesday, March 15) at the Winspear Centre box office. Call 780.428.1414.