From the Worst Pop Band Ever to the six degrees of Zappa-ration
We treat the events of the week ahead as if they were tea leaves, swirl them into a giant cup of hot water, dump them out and parse their metaphysical meaning.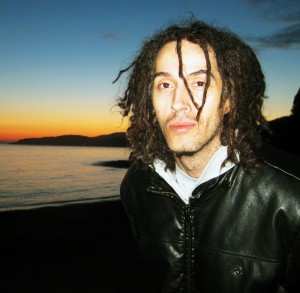 The answer is looking Zappa.
Frank Zappa is coming to the Winspear Centre on Tuesday, March 15 – his spirit, of course, channelled by the capable members of the Edmonton Symphony Orchestra and special guests in the ESO plays Zappa. Our Favourite Dead Frank was responsible for creating "the worst pop band ever" which is by fantastic coincidence the name of a Toronto band playing the Yardbird Suite on the very same night. No, not the GTOs. They're called the Worst Pop Band Ever – a jazzy-funky mash-up of a band that features a guy playing turntables. As is expected during a show by the one and only Moka Only this Saturday at the Brixx Bar. Moka Only was once a member of Canadian hip-hop group the Swollen Members, whose very name is exactly the sort of joke that Frank Zappa would've appreciated.
As he would another genre-smashing band called Electric Six, at the Starlite on Friday. This band is from Detroit, where they make cars, which are made of steel, which is the theme of as new play opening this weekend at the Varscona Theatre, Next Year's Man of Steel (man, this is getting hard). The plays deals with a Depression-era comic book writer who sets about creating a new hero. Indeed Frank Zappa was a hero to many. He smashed genres. He poked fun. He had a randy sense of humour. He didn't like labels, which many of the musical acts mentioned above can appreciate. Heed the Word of Zappa: "Since I didn't have any kind of formal training, it didn't make any difference to me if I was listening to Lightning Slim, or a vocal group called the Jewels or Webern or Varèse or Stravinsky. To me it was all good music."
Wait a minute. These are coffee grounds …