CELEBRITY DOPE: Gilbert Gottfried steps on a duck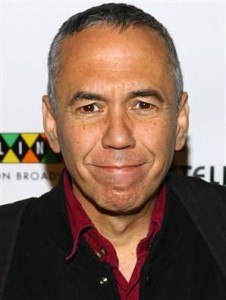 Gilbert Gottfried has been fired as Aflac Inc.'s duck mascot after he made jokes about the Japan earthquake on Twitter. Sample (since deleted): "I just split up with my girlfriend, but like the Japanese say, 'They'll be another one floating by any minute now.'"
Too soon?
He's done this sort of thing before. Shortly after 9-11, Gottfried told a crowd at the Friar's club in New York City: "I tried catch a plane but couldn't get a direct flight because they said they have to stop off at the Empire State Building." The crowd gasped and booed – but then came the real punchline: "Too soon?" People laughed. Some in relief. Some observers said it was a pivotal moment in the annals of American comedy. Some said it broke the unbearable tension in the air. Others say he went too far. But Gil didn't lose his duck quacking gig – nor any others that may be in jeopardy after the Japan jokes. It helped with the 9-11 bit that he was AMERICAN and also that the disaster wasn't ACTUALLY STILL HAPPENING at the time. Besides, the "too soon" joke is funny once.
He said sorry to the Hollywood Reporter today: "I sincerely apologize to anyone who was offended by my attempt at humor regarding the tragedy in Japan. I meant no disrespect, and my thoughts are with the victims and their families."
Too soon? Too late! Help wanted: Another obnoxious man who can make a sound like someone's stepped on a duck. Hello, Charlie Sheen?
***
Justin Bieber's high school in Stratford, Ont. has to reauction his purple Nikes on eBay after the winning bid turn out to have come from a teenager using her mother's account without permission.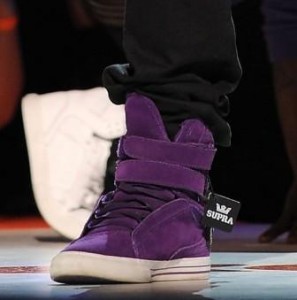 The auction site's first clue that something was up? Someone was willing to pay $5,500 for Justin Bieber's purple Nikes.
The school is raising money for a broadcast booth and recording equipment, a truly worthwhile cause if it prevents any of its future graduates from becoming another Justin Bieber.
***
Pop star Ke$ha has shocked fans in Australia by drinking what appeared to be blood from an animal heart.
Inexplicably headlining the "Future Music Festival" at Sydney's Royal Randwick Racecourse, Ke$ha pulled out what looked like an animal heart during the song "Cannibal" and drank a red substance.
This in an of itself shocked no one. What was truly stunning, they agreed, was the proximity of something resembling a real heart to Ke$ha's music.
***
A man has been charged after he was discovered in Madonna's home in London, England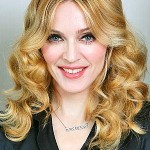 early Saturday.
A security detail for the Material Girl picked up the intruder.
According to Britain's The Sun, the man allegedly smashed a window at the side of the property. No word at the time of his arrest whether he was trying to get in or scrambling like hell to get out.
***
Rapper 50 Cent – fiddy to a legion of morally ambiguous admirers – is in trouble after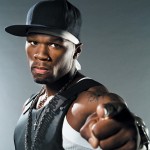 joking over the weekend that when the Japanese tsunami wave finally hit the U.S. West coast, "them crazy white boys gonna try to go surfing. Look this is very serious people I had to evacuate all my hoe's from LA,Hawaii and Japan. I had to do it. Lol."
A swath of his 4,000,000 Twitter fans were shocked and horrified, proving once again that a) bullet-riddled ex-drug dealing gangbangers aren't as emotionally sensitive as we all thought and b) 4 millions Americans have overly ambitious expectations of the educational system in U.S. Prisons.
Later, Fiddy noted that some of his tweets "are ignorant" and "I do it for shock value." Wow. Planning his own ignorance specifically to incite shock. Fiendishly clever.
***
Bryan Adams is about to become a dad for the first time at 51 with his PA/girlfriend. Alicia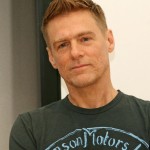 Grimaldi. Adams is a Canadian legend, a rocker turned top photographer who shot to fame with songs like Cuts Like a Knife and Summer of '69.
Grimaldi? Not even born by the summer of '69.
"Alicia Grimaldi and I are expecting a baby. She helped me start my foundation years ago and it looks like she'll be running the family now! " he told Entertainment Tonight Canada. "Thanks for your support and kind messages, we appreciate it greatly."
Lends a whole new definition to laying a foundation.
***
Former Survivor star Richard Hatch – the fat naked guy from the first year, back when we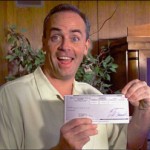 all watched at least the odd episode to remain socially relevant – is going to jail for nine months.
Hatch previously served three years for not paying taxes on the million bucks he won on the show. Given that he won it by setting the show's tone for future seasons – glorifying duplicity and guile – you'd think he mighta learned a lesson.
Pshaw! As if. Instead, nasty Richard is going back in for the final nine months of his sentence after failing to refile his 2000 and 2001 returns.
If I'm a naked guy without a file, prison's the last place I wanna be.
***