Hot Picks, March 15: Don't you eat that yellow snow
One of the many great things about Frank Zappa was how he could poke fun at any musical style – and then proceed to play it better than anyone else.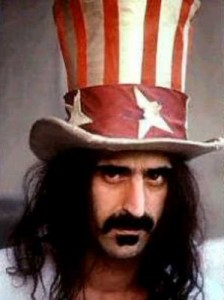 Ever see those old videos of his band – longhaired rock musicians sweating over their music stands as they tackled such monstrosities as Peaches En Regalia or Jazz From Hell? Hilarious. They sure nailed it, though. Of course the members the Edmonton Symphony Orchestra are used to reading sheet music. They'll be looking closely during The ESO Plays Zappa, tonight at the Winspear Centre, featuring selections from the Zappa records Yellow Shark and Over-Nite Sensation. Special guest musicians include actual Zappa collaborators Ed Mann (percussion) and Ike Willis (guitar), along with Edmonton's own Andrew Glover (keyboards), Robert Walsh (guitar) and John Taylor (bass). Leading the orchestra will be "central scrutinizer" and conductor William Eddins.
Tickets range from $20 to $71 and can be bought online here, or by calling the Winspear box office, 780.428.1414.