Hot Picks, March 18: Electric Six high on Charlie Sheen
Electric Six is one of these weird bands few mainstream listeners have ever heard of, yet the Detroit Band Formerly Known as Wildbunch is worthy of interest for at least two reasons.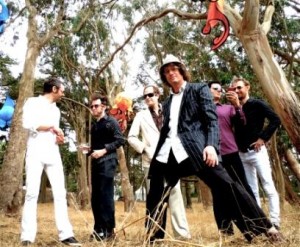 1. They combine disco with heavy metal – and so many other things that the genre labels basically become meaningless. Ditto most of the lyrics. Curiosity is bound to be a draw when the band plays the Starlite Room tonight.
2. They are high on Charlie Sheen.
Check out this excerpt from a recent blog post from singer-songwriter Dick Valentine on the band's website:
He starts by thanking Ke$ha for paying "homage" to the Electric Six on her remix album, then goes on: "Quid pro quo, Ke$ha! As you know from coming to our shows in Nashville back in the day, we often sell hummus at our merch table. We are going to sell our day-old re-mixed hummus under the name We R Who We R … and This Hummus is About to Go in U!!!! The hummus will be blue and sparkly, like you! Quid pro quo!!!"
And so on. He claims to have both wolverine and tiger DNA, and "Adonis blood." In an earlier post, he complains that the 13 th zodiac sign has really screwed the band up. Draw your own conclusions.
Tickets to the 8 p.m. show are $20 and on sale here, or at the door.