Hot Picks, March 21: Thank God it's spring
Let's talk about God. It's the one thing we all have in common: the knack for knowing that if there wasn't a God, people would just go ahead and invent One.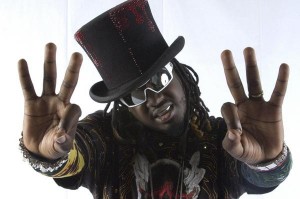 Johann Sebastian Bach lived in a time where atheism didn't even exist. They would've thought you were crazy – before ripping out your innards and burning you at the stake. God? Ho, ho, of course I believe! What was I thinking? Anyway, despite Bach's devout Christianity – and religious cantatas like "Christ lag in Todesbanden" (Christ lay in death's bonds) – the guy was able to 'tap in the mainstream,' as they didn't used to say in those days. Quite the songwriter he was, or "composer," as they called him. Check out The Legacy of Bach at the Winspear Centre tonight, featuring University of Alberta choirs and orchestra. Tickets are $20 for adults, $15 for students, at the door or by calling 780.492.0601.
On the surface, Bach and T-Pain couldn't be more different – and we do this to illustrate the astounding variety of live entertainment happening in Edmonton this week. The former lived in an impoverished time where they didn't have auto-tune, the latter wouldn't know a cantata if it bit him in the ass. But guess what? According to Internet sources we don't trust, T-Pain is a born-again Christian. He was even talking about releasing a Christian pop album – with no auto-tune! Blasphemy! See T-Pain and his favourite electronic toy perform live on Friday night (March 25) at the Edmonton Event Centre. Buy tickets online here.