FISHEYE: Smoking up in Austin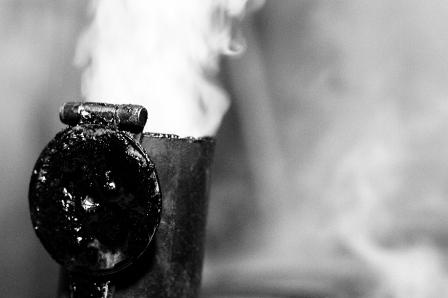 Unfortunately for you, we can only show you the smoke, not deliver the succulent smells, of the barbecued pork out back of Austin's Continental Club, where singer Alejandro Escovedo has his usual SXSW wrap party. The gig included guests Lucinda Williams and Bob Dylan's guitarist Charlie Sexton.
Our regular photo of the day (potd) feature from Fish Griwkowsky is a visual diary and memoir of his life in and out of the city.