FISHEYE: Cloudy with a chance of landing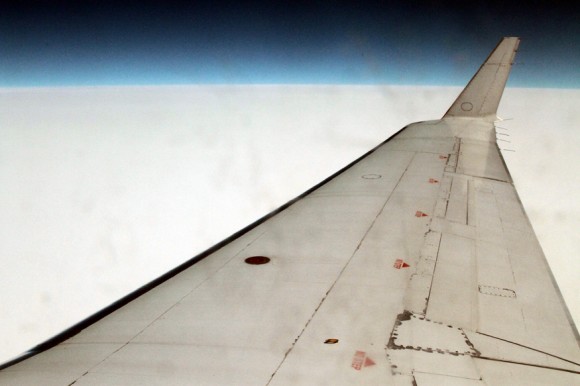 A seemingly endless, blank carpet of nothingness. You all know this as our overcast skies lately, and into it the returning traveller must plunge headlong – Edmonton from 20,000 feet and dropping. Neptune.
Our regular photo of the day (potd) feature from Fish Griwkowsky is a visual diary and memoir of his life in and out of the city.