Go big and go home with the Edmonton Music Awards
Posted on March 25, 2011 By Chad Huculak Music
If Niagara Falls could have its own music awards, why couldn't Edmonton?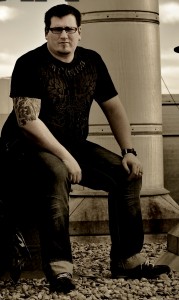 You can't argue with the logic that led local promoter/musician Danny Fournier to create the first-ever Edmonton Music Awards.
Fournier was struck with the idea while going through submissions for a songwriting contest called Rockstar 101, which he was running through his label Oddball Productions.
"When we went through all the submissions, we were first overwhelmed by some of the really awesome submissions. We had a whole bunch of unbelievable submissions. We're all involved with the scene, but we didn't know about these bands," Fournier explains.
"As we were going through listening to them, we started making jokes about, 'That would get the Best New Artist or Best Guitar Solo.' We just started talking different categories. It was just joking around saying, 'If there was an Edmonton Music Awards, this guy would've got the best drum fill.'"
The idea stuck, and soon it no longer sounded so funny.
"As I was driving home after that, it just really hit me. I started doing some research and I noticed that there's a Toronto Music Awards, there's a Victoria one, a Nanaimo one, there's even a Niagara Falls Music Awards," he says.
"And I was like, you know what, all these different cities have a local music awards, and Edmonton doesn't. And for the amount of talent that's in this city, we should."
He was right. We should have. And now we do.
The EMAs (has a nice ring to it, doesn't it?) run Sunday and Monday (March 27 and 28) at Haven Social Club.
Performers on Sunday night include White Lightning, Erica Viegas, Jezibelle, Fender Case and Jeff Morris. The five nominees for Best Music Video will also be screened that night, and awards will be presented for the fan-voted categories, which are Best Live Performance, Artist to Watch, and naturally, People's Choice.
The rest of the awards will be handed out Monday, alongside performances by Colleen Brown, Douglas Mitchell, Red Shag Carpet, Wool on Wolves and The Provincial Archive.
Fournier used to work for BMG, where he ran a national account and did promo work for touring musicians including Three Days Grace, Brad Paisley and Avril Lavigne. He also played in a nu-metal band called Headruin that opened for Econoline Crush once upon a time.
So when he needed judges from outside of Edmonton to pick the winners, he had no shortage of contacts.
After he tallied up nominees based on the 700-plus submissions made online by local music fans, Fournier sent music from each nominee to ex-coworkers at record labels, as well as booking agencies, promoters and radio stations in Regina, Calgary and Vancouver.
"Basically anybody who worked in the industry but didn't live in Edmonton, we reached out to," he says.
He's already psyched up to make next year's award show bigger and better, and hints that he may have an announcement to make at Sunday or Monday's show – if all goes as planned.
"Ideally, we want this to be an annual thing," he says. I think that there's more than enough talent in this city to do this every year. I've already heard from enough bands that are (asking), how do I get nominated for next year? So it's definitely going to grow some legs and start running."
Here are the nominees:
SUNDAY
Best Live Performance
Acronycal @ The Starlite Room
Cara Albo @ Lyve On Whyte
DRT @ The Banger At The Hanger
Fire Next Time @ The Wunderbar
Jeff Morris @ Axis Cafe
Jezibelle @ The Taphouse (Alberta's Last Band Standing)
One Way State @ The Pawn Shop
Radio For Help @ The Pawn Shop
The Red Threat @ The Avenue Theatre
White Lightning @ On The Rocks
People's Choice
Al Brant
Cara Albo
DRT
Jeff Morris
Jezibelle
Kayla Patrick
Kemo Treats
Ky Babyn
Michelle Molineux
The Red Threat
Artist To Watch
All Else Fails
Demon Republic
Erica Viegas
Heaviside
Lisa Nicole Grace
Mars & Venus
Maryland
Micelli
Red Shag Carpet
The Flash Jam
The Frolics
MONDAY
Best Album
Christian Hansen & The Autistics – Swans
Fire Next Time – Wild Rose Sorrow
Hot Panda – How Come I'm Dead
Jeff Morris – Original Songs On A Borrowed Guitar
Wool On Wolves – Grey Matter
Best Single
Jeff Morris – Blue Sky Falls
Jezibelle – Public Display
Michelle Molineux – Just Say Go
Mockteerah –The Long Kiss Good Night
The Weekend Kids – Twenty Something
Best Solo Artist
Al Brant
Cara Albo
Douglas Mitchell
Fendercase
Jeff Morris
Ky Babyn
Best Group
Christian Hansen & The Autistics
Mass Choir
The Provincial Archive
The Wheat Pool
Wool On Wolves
Best Female Artist
Ann Vriend
Cara Albo
Colleen Brown
Dani Jean
Kayla Patrick
Best Pop/Hip Hop/Dance Artist
Cara Albo
Christen Hansen & The Autistics
Fendercase
Kemo Treats
Michelle Molineux
Best Country Artist
Al Brant
Corb Lund
Hey Romeo
Kayla Patrick
The Wheat Pool
Best Roots/Folk
Eamon McGrath
Fire Next Time
Jeff Morris
Ky Babyn
The Provincial Archive
Wool On Wolves
Best Metal/Hard Rock Artist
DRT
Hollywood Assassyn
Jezibelle
Mockteerah
One Soul Thrust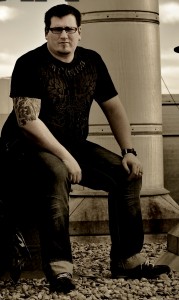 Mockteerah – The Long Kiss Goodnight
My Sister Ocean – Please Don't Say It's So
Radio For Help – It's Not Me, It's You
Skidoo 32 – Robb Angus
The Weekend Kids – Twenty Something