Hot Picks, March 28: Browne on Browne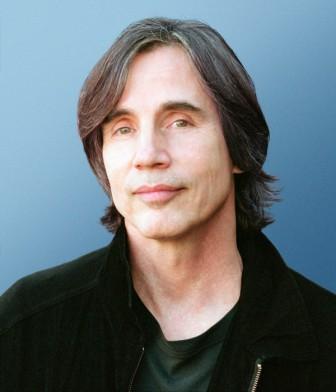 Just so we're clear: Jackson Browne WILL NOT have a band when he plays the Jubilee Auditorium tonight. He is playing both SOLO and ACOUSTIC.
We feel compelled to belabour this point because even though the show has always been advertised as solo and acoustic, there will surely be audience members who don't know. There always are. They arrive to see a single stool and a rack of guitars and maybe some piano on an otherwise barren stage and exclaim: "Hey, where's the Goddamned band?! I paid big money to see the high diving act and I'm a-gonna see the high diving act!" This sort of thing happens all the time. Steven Page did it at the folk fest, Elvis Costello did it at the Jube last year, Chris Cornell's doing it at the Winspear Centre next month. You have to READ THE FINE PRINT.
On the plus side of what at first seems like a shamless way for these stars to rake in the cash, there probably won't be any autotune or lip-syncing at the concert. And if you're a music fan – of course you are – who truly appreciates and understands the craft of songwriting, it's a tremendous opportunity. It's a chance to hear your favourite Jackson Browne hits rendered with no adornment whatsoever. Great songs stand up in any context – even solo and acoustic – and this 62-year-old folk-rock legend has written some great songs. No argument here.
The show is promised to be long, at least three hours over two sets, with no formal set list. He'll even take requests. As Browne said to the crowd on Victoria last Friday, "I'm kind of drawn to those ones you call for that I might not remember."
He has to do Doctor My Eyes, of course. It is in fact against the law for members of the Rock and Roll Hall of Fame to refuse to perform their biggest hit. But there's no law that says he has to do it straight. Expect many folds, spindles and mutilations of songs you know and love. Savour the experience! The guy can do whatever he want. He can say whatever he wants to. No band, remember? That's the beauty of the SOLO ACOUSTIC thing. Only a few rock stars can pull this off (like to see Justin Bieber do it when he's 62 years old) – and Jackson Browne is one of them.
Tickets to the show are $65 to $85 – man, this guy's making a killing! – and on sale at Ticketmaster here, or at the door.