Hot Picks, March 29: The African connection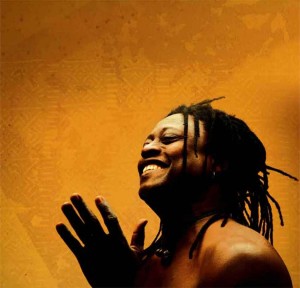 It's very tempting to assume that the African music influence only runs in one direction – that is, when North American musicians meet Africans, they steal the African music while leaving the African musicians pure. OK, "steal" is a strong word. Call it copy, pay homage to, "be influenced by."
Just ask Paul Simon.
But the truth of the matter is that many African musicians are just as fascinated by Western popular and folk music – and have long been incorporating it into the traditional rhythms of their homeland. Why, some of them are even into rock 'n' roll.
Cue Acoustic Africa, an Afro-folk-fusion concert at the Winspear Centre tonight. It's a triple bill featuring Habib Koité, the Malian superstar who sat in with Jackson Browne at the Jube on Monday night. Also hailing from Mali is guitarist and singer Afel Bocoum, while Oliver Mtukudzi is a hot artist in his home country of Zimbabwe. He's played the Edmonton Folk Musical, as has Habib. They'll all be backed by a traditional African band, with solo pieces and collaborations that will certainly include some Western musical twists.
Tickets to Acoustic Africa are $42 and on sale at the Winspear box office online here, or call 780.428.1414.