For shuttered cyber cafe, art is in the eye of the lease holders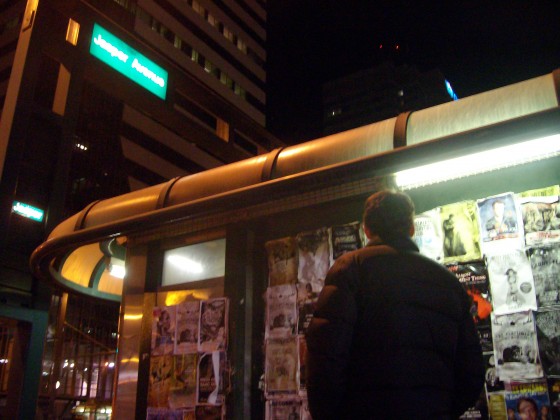 The closure of a cafe that was a venue and hangout for artists on Jasper Ave.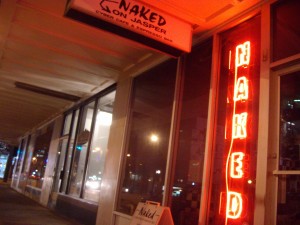 this week may seem ironic given that city council adopted a report last year calling for more downtown arts venues.
The Capital City Downtown Plan, officially adopted in July 2010, states that "in order to sustain and grow the downtown arts community it is necessary to support the development of artists live-work housing, new studio and exhibit spaces, festivals and special events which celebrate the arts, the artists and their presence downtown."
On Tuesday, Naked Cyber Cafe and Espresso Bar in the former Birks Building was forced to close after the owner, Melcor Developments Ltd., refused to renew the business's lease in a dispute which Melcor property manager Catherine Bergamo said was partly due to the type of clientele which Naked attracted.
Bergamo was a member of the advisory committee that helped produce the downtown plan.
"To be fair to Melcor, they've been giving breaks to arts organizations over the years in the old Birks Building, renting space to them," says John Mahon, executive director of the Edmonton Arts Council.
Mahon says the challenge downtown artists face follows a pattern that's happened before in many cities where creative communities move into a area because of cheap rent, only to be forced out later as the neighbourhood becomes gentrified and rents rise.
While rent wasn't a factor in the case of Naked's lease according to both parties, Mahon says people often differ in their ideas of what falls into the category of "arts scene."
"The key to an effective downtown is an arts scene. Where it gets complicated is what some people recognize as arts venue," Mahon says.
"To my daughters, it's bars and clubs where concerts are held. But that's not my thing."
Todd Janes, executive director of Latitude 53, knows all about the effects of gentrification. In 2002, their galleries and office space were located in the Alberta Saddlery Building on 104 St., almost right next door to the Birks Building. Then the cost got too steep and they had to move to 10248 106 St.
But even that location is getting pricey, and Janes expects that it won't be long before Latitude 53 will be on the move again. It's a difficult process — he says many landlords aren't keen to see them.
"When I walk down Jasper, I see a lot of empty space. I see a lot of unattractiveness. Ten years ago when we were looking, a lot of owners would rather see a building empty than rent to an arts organization for less money," Janes says.
"The City of Edmonton does a great deal for promoting arts organizations, but what is lacking is the vision of the merchants."
Jim Taylor, executive director of the Downtown Business Association, says his members know that having artists downtown is an important part of the recent downtown revitalization. And he says it's challenging to find ways to keep them downtown when rents climb.
Taylor says arts organizations or businesses that cater to artists sometimes find short-term space in buildings that are slated for redevelopment. Tenants who take the space have to sign a demolition clause, meaning they would have to vacate if the building is redeveloped, but he says arts tenants often don't need to make major investments in a space in order for it to be useful.
"There's generally got to be a pretty good reason if a landlord would keep a place empty, unless they've got a chance of getting a really big tenant," Taylor says.
"It's a game, there's no doubt about it. But any one of our members will tell you arts is good for business."
Mahon says the best situation is when artists can own their own space. Mostly, though, artists can't afford to buy property, and while the Edmonton Arts Council owns and operates Arts Hab 1 in the downtown to provide living space for artists, Mahon says downtown properties are out of his organization's price range.
Janes, meanwhile, says neither arts nor artists are disappearing from downtown. Even though Naked is closing, he says he sees artists sitting in Sobey's, Starbucks or the nearby coffee shop Credo on 104 St. Staff there don't seem in a hurry to move them out the door, he says.
The downside of most of those places is that on Tuesday night, the lights at Credo were switched off and the door was being locked at 9:50 p.m. At Naked, a small crowd was gathering for its last night in business.
"They were open late," Janes says. "Businesses downtown close early."