Edmonton non-profit benefits, but indie cinema firm left reeling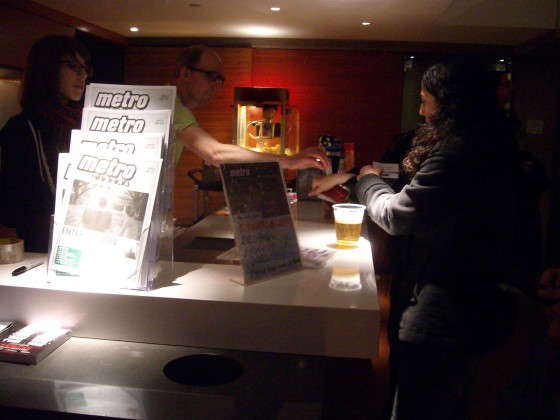 Citadel Theatre says it's not worried about filling the void that will be left
when Metro Cinema departs Zeidler Hall and heads south across the river to The Garneau in a few months, but the move has an unhappy ending for The Garneau's soon-to-be displaced tenant.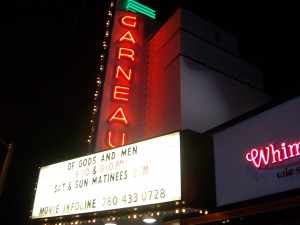 "For us, it was a dream come true and something we couldn't say 'no' to," says Sam Varteniuk, Metro Cinema's general manager.
"Ever since I started working for Metro Cinema we have fantasized about having our own space."
The non-profit society for Edmonton cinephiles has been an anchor tenant at the 217-seat Zeidler Hall, located in Citadel Theatre downtown, since 1996 and currently shows movies there about five nights a week.
But starting this summer, and Varteniuk hopes it will be Sept. 1 at the latest, Metro will be the new operator of the 572-seat Garneau Theatre and will be showing movies there seven days a week.
Citadel Theatre, which recently did renovations to Zeidler Hall which included a new lobby seats, screen and other upgrades says it's not worried about filling all the extra time that will soon be available in its screening facility.
Metro also owns speakers, an amplifier, a 16-millimetre projector and popcorn machine at Zeidler Hall, and decisions are still being made as to what's coming with them.
"We end up turning away a lot of business because that space is booked," explains Joyce LaBriola, Citadel's marketing and communications director, about the reason for Citadel's optimism.
"People can book their AGMs their and meetings," she adds. "Now we have a great chance to get that."
The view at Magic Lantern Theatres, which has been the commercial operator of The Garneau for close to 20 years, isn't quite as optimistic. The company's president, Tom Hutchinson, says they're out because they couldn't afford the rent the new owner wanted.
Hutchinson is quick to acknowledge the importance of Metro Cinema and how it screens important movies whether there's a packed house or not. But he also hints that it's not entirely fair that a non-profit that's supported by government grants is edging him out of The Garneau.
"We are, of course, disappointed and sad to lose The Garneau. We took it over after it had been abandoned by Famous Players. There was no projector, no drapes, no seats and we ran it for 20 years. Many of the employees we hired then have been with us all that time and now find themselves 40 years old without a job," Hutchinson says from his Edmonton office.
"Is taxpayer money being used to line the pockets of a developer? You'll have to draw your own conclusions."
Metro receives operating and project funding from federal, provincial and municipal sources. An example would be the $25,000 Arts Operating Grant it received in 2009 from the Edmonton Arts Council under the Community Investment Program. According to the city bylaw which governs the grant, "The Activities of the Applicant shall not substantially duplicate the activities of other Applicants or other government supported individuals or organizations."
Varteniuk explains that Metro gets funding because it shows movies that commercial operators can't afford to do. He says Metro is thankful to The Garneau's landlord, John Day, for being welcoming to the non-profit.
"It's going to be slightly more expensive [than Citadel], but not prohibitively so," says Varteniuk. "It's a beautiful old theatre. It's the movie house in town."
The Citadel was fantastic to work with, Varteniuk explains, but there were challenges. He says midnight screenings and matinees were possible to arrange at Zeidler Hall, but they required a lot of notice, and couldn't be done if somebody else had already booked the theatre.
In The Garneau, Varteniuk says Metro will be able to take advantage of the proximity to the University of Alberta. A film studies class will be able to arrange to screen "Psycho." A group of Heavy Metal enthusiasts on campus will take part in getting music documentaries on the screen.
"We think Edmonton will get a chance to see more great films they would not ordinarily get a chance to see," he says.
"As a non-profit, if there is something they want to see, let us know."