Hot picks: Advantage, indie bands!
It's Saturday, and Gig City suggests ye denizens of olde Champe Towne quaff a few brews, watch some footie and maybe catch one of the dozen or so decent plays in town these days.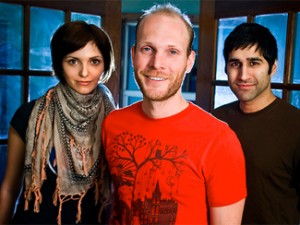 What's that? Music, you ask?
Oh, if you insist. The selection is eclectic and marvellous. Wild-T and the Spirit are doing the blues rock Hendrixian thing at Blues on Whyte. At the Edmonton Events Centre you can get your hardcore rocks off with Chiodios, Asking Alexandria and Emmure.
Our choice? Two excellent shows highlight local artists (sort of). First off, there's the Rural Alberta Advantage at the Starlite Room, feature ex-Albertans now making big musical waves in TO, the big smoke, El Centro Del Universario, or something.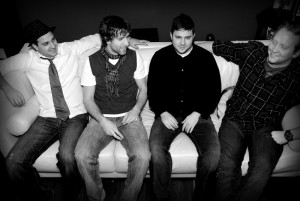 Second, there's Short of Able, an excellent Edmonton indie band that builds rather nice progressions and melodies, and has a CD release at Haven Social Club. Forgo the big shows if it comes down to a choice and hit the cool club down under and catch a good local band.
In the old days, Saturday night was all right for fighting. These days, we prefer dancin'.