Edmonton Jewish Film Festival not just for Jews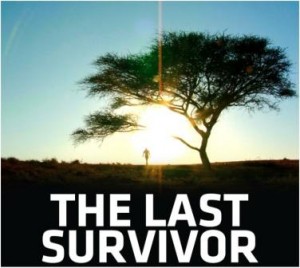 The Edmonton Jewish Film Festival that runs at the Metro Cinema today (Monday, April 4) inspires two questions:
Q. Is this just for Jews?
A: Absolutely not! Festival producer Josh Miller declares, "We welcome the general public with open arms."
Michael Schayer, vice president of Acme Scrap Iron and Metals, a big sponsor of the event, puts it another way: "Because the Jewish community in Edmonton is so small, the festival has to have some outside support in order to keep going."
So yes, while five of the six films being screened (see below) are in Hebrew, there are English subtitles for everything – and we know how much independent film buffs love movies with subtitles! Edmonton just happens to have a healthy community of people who don't get their cinema fix from Cineplex (plus they're down one theatre now: read story of Magic Lantern getting turfed from the Garneau Theatre here – Metro's moving in).
As with any film festival, the Edmonton Jewish Film Festival will contain hidden gems. Miller says he and the producers worked hard to select the best of the genre and as Schayer says, "You don't really know what to expect and usually you're pleasantly surprised."
So short answer: Not just for Jews.
That said, this is a Jewish film festival whose selections draw  from the Jewish experience. You could make the joke that half the films being produced in Hollywood constitute one giant Jewish film festival, but obviously they don't count. Miller says these films appeal to a niche audience, films that are very hard to find anywhere outside of Israel.
Which leads us to a thorny question No. 2: Does every Jewish arts event have to have material about the Holocaust?
A: "Not all the time, but a lot of the times it does," Schayer responds. "It's a pretty important issue in our past. 'Try not to forget,' as the saying goes. A lot of the people who went through it are dying off now, so it's important to continue to remind people of what happened, and sometimes they do it through movies."
Moreover, there are still some nuts who deny the Holocaust ever happened. Even when there's a mountain of documented proof, some still don't believe. So Schayer says the story should keep being told to keep it from happening again. He adds, "Look what else goes on in the world."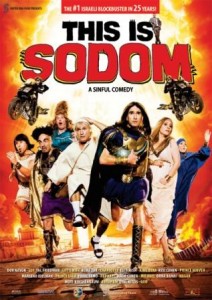 THE FILMS:
– "A Matter of Size," the story of four chubby blue-collar guys who give up their austere diets to become Sumo wrestlers.
– "This is Sodom," a zany Monty Python-esque take on the final days of the Biblical sin city.
– "The Secrets," the award-winning drama about two young religious women who endeavour to be true to themselves as well as their beliefs.
– "Yes, Miss Commander," a film about a boot camp for male criminals who are trained by female soldiers.
– "Eichmann's End," a riveting docu-drama based on actual recordings made by Nazi Adolf Eichmann.
– "The Last Survivor," a film about brave survivors of genocide who are speaking out to prevent new atrocities.
Tickets are $10 for each film or $50 for all six. For show times and details, contact the Edmonton Jewish Community Centre at 780.487.0585 or Tix on the Square here. A portion of the funds raised will be donated to the Kav HaZinuk Leadership Development Program in Israel.