EDMONTON RADIO: CKUA fund drive a necessary ordeal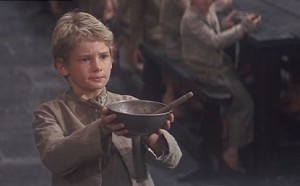 Now that we've established that free radio sucks, let's turn our attention to radio you have to pay for – like CKUA.
Oh, but it IS free, you say? No it's not!
On Thursday, April 7 at 6 p.m., this ancient and absurdly eclectic Alberta radio network launches its annual Spring Fundraising Campaign. They need lots of money to pay for what fans will declare over and over again is the best goddamned radio station in the freakin' universe. This is LISTENER-supported radio, deadbeats. Cough it up or switch the dial. No tax money going here – but you will pay. Oh, you will pay. One way or another. You will pay with your hard-earned cash and get nothing but a warm feeling in return. You will pay with terrible guilt if you don't donate but dare to sneak a listen anyway. Above all, you will pay by being forced to suffer through … the CKUA Spring Fundraising Campaign.
It is a necessary ordeal, a ritual. For 10 long days starting Thursday, a good chunk of CKUA's legendary cool music will be replaced by hours of begging, wheedling and imploring you to donate – just a farthing, just a pittance, please, sir, please, only one straw penny, just until we get $625,000, that's not so much, we promise, don't you care about preserving this great radio station? Plus there's celebrity testimonials, endless thanks to recent donors, challenges, tallies, totals, prizes, self-serving talk to no end, all that's missing is the Boston Pops and a guest appearance by John Tesh – until you SNAP! You lose it!
OK! OK! Just tell me how much to make it stop!
Nothing will make it stop. We must keep paying or suffer a worse fate: A world without CKUA would be like a world without spring. Ha! Welcome to Edmonton, suckers!
Unlike most radio stations on the dial, CKUA is not something you can just lie there and listen to all day and night. You'd go mad. Some radio stations change formats after a few months. CKUA flips formats every TWO HOURS, sometimes much more often depending on how ditzy the DJ is feeling that day. Moreover, each announcer is also the program director of his or her show, which means you're basically listening to someone's personal mix tape (which is of course drawn from CKUA's vast underground catacombs filled with a hundred years of recordings in every conceivable genre and format – simply to choose anything would be an ordeal in itself). The announcers don't pay attention to demographic surveys. They pick the tunes THEY like.
Have you ever gone to a party at the home of a music snob who dominates the stereo all night? You might get lucky and hear some cool new stuff. But sometimes you're forced to listen to a version of "While My Guitar Gently Weeps" played on a ukulele. Or perhaps you would prefer an hour or two of wee sea shanties, jigs and reels? Blues till ya burst? Got some Duke Robillard right here! Oh, you absolutely MUST hear this scratchy recording of Harry "the Hipster" Gibson doing his droll song that was banned in 1946: "Who Put the Benzedrine in Mrs. Murphy's Ovaltine?" I'll give you a long explanation of how Harry invented the word "hipster." Non-stop bluegrass? We got a bushel-ful. Of course you're a harpsichord enthusiast, too, aren't you? Some call the harpsichord a hideous instrument that was used by the great composers only because the much-superior piano hadn't been invented yet. But we're purists here: Did you know that J.S. Bach wrote several harpsichord concertos? Here's a really long one in the key of F-flat minor you might enjoy.
Repeat endlessly as needed. (The above are real examples from recent CKUA listening sessions.)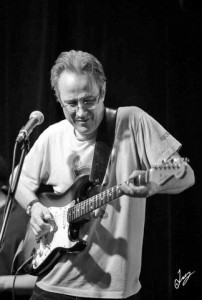 I'm not saying that all CKUA announcers are musical snobs. Those who are know who they are. But make no mistake: Most of these veteran broadcasters have a depth of musical knowledge and experience the average music fan can only dream of. Their brains are stuffed with lore. Lionel Rault is one of the mainstays of CKUA, and is also a renowned musician who's been playing on the Edmonton scene for more than 30 years. Peter North is a veteran music journalist, promoter and expert in roots music in all its forms. Dianne Donovan is a real jazz singer who hosts a show about other real jazz singers. Holger Petersen has been doing a blues show on CKUA since 1969. He is also the president of Stony Plain Records, which represents some blues artists that get airplay on CKUA. This might seem like a conflict of interest, but listeners are apparently cool with it. And everyone seems to love Holger.
That's the problem. These people represent the cream of the crop of Alberta's musical intelligentsia. To hear them reduced to shilling for shekels to pay their salaries (and rent and transmitter and utilities, etc.) is frankly kind of embarrassing. CKUA's annual operating budget is around $4.5 million. More than $1.2 million comes from the fundraising drives, the rest is from ongoing subscribers and a pittance (less than 10 per cent) from paid advertising. It stands to reason that if CKUA lost its donors, it would end up being one-tenth as good. In short, like free radio. That would suck.
This may sound like a dumb question, but why is public radio (and TV) generally so much "better" than entertainment media supported by commercial advertising? If anyone knows, please comment below.
SO ANYWAY … whose salaries are we paying for? Who the hell are all these people? (Check out their official bios here.) Here's an incomplete look at the notable voices of the CKUA Radio Network:
LIONEL RAULT: Aforementioned weekday morning man (Nine to Noon) is probably the best male radio announcer/programmer in Alberta. He has superb taste in music combined with a charming Ed Sullivan style that's easy on the nerves without being boring.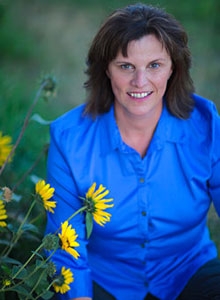 ALLISON BROCK: Hosts "Wide Cut Country" every Saturday from 10 a.m. to noon in a manner that suggests she might've ridden a horse once or twice before. If you love country music but find that listening to CISN Country 103.9 makes you want to jam a spur in your ear, this is YOUR show. Gets a little dusty and dull at times. Just because country is "alt" doesn't mean it can't be just as pretentious and dumb as its mainstream cousin.
TERRY DAVID MULLIGAN: Former MuchMusic star hosts the hit 'n' miss Mulligan Stew every Saturday from 5-7 p.m. – talks too much, drops names, kind of full of himself. Caught him saying this recently: "The Stew represents a lot of my musical tastes … simply, it's just good quality entertainment." In short, his taste in music represents good quality entertainment for the rest of us. Thank you, Terry David Mulligan!
ANDY DONNELLY: If you like non-stop jigs, reels and sea shanties and plenty of fiddle-dee-dee-diddly-doo, you won't want to miss this extremely Scottish DJ's "Celtic Show" every Friday night from 6-8 p.m. Every song this guy plays is a "wee thing." I usually turn the channel immediately.
MARK ANTONELLI: Hosts "Classic Examples," which brings the groovy CKUA mojo to a grinding halt every Monday to Thursday at 7 p.m. sharp. Monday's first hour is special because it focuses on "early" music, and so – you guessed it – harpsichords! Change the station!
MONICA MILLER: A hipper, female, more eccentric version of Lionel, Monica has a penchant for world music, especially Latin, and once in a while comes up with some devastating new pop ballad or exotic fusion track I'd never heard before – or since. Her "How I Hear It" show (noon to 3 every weekday) is one of the best shows on CKUA, on radio anywhere. Call it a tie with Nine to Noon – and OK, let's call Lionel the male, rootsier version of Monica Miller. Happy?
BOB CHELMICK: Hosts a precious little program at 9:30-10:30 p.m. every Monday to Thursday called "the Road Home," which is billed as "solar-powered radio from a cabin in the woods." The blurb goes on, "a quiet cabin in the woods for listeners to enjoy; a place of refuge and discovery, rife with images that move the mind and the heart through readings, songs and personal ruminations on the country life." Pass!
JOHN WORTHINGTON: Also known as the Old … Disc … Jockey … who … talks … very … slowly. This guy's a slow talker – but he plays some seriously fast records featuring the finest specimens of the grand old swing era of yore. It's just swell in small doses and if you're not still too hung-over by 1 p.m. on a Sunday.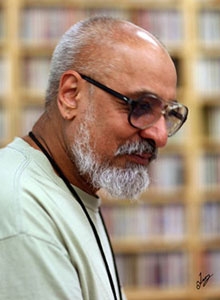 BABA: Another favourite. His delightful Punjabi accent, kindly manners and classic rock bent (from Beatles to Bowie) always yields many happy surprises during his weekday "drive" shows (3-6 p.m. Monday-Friday), plus the even more eclectic "Baba's Grooves" on Saturdays from 7-9 p.m. Baba will play just about anything. Just listening to his voice makes you feel good. He said this recently: "Thank you so much for being present and accounted for – for without you, what would we do?"
A very good question indeed. Upon careful consideration, I would advise area radioheads to bite the bullet, suffer through the impending CKUA Spring Fundraising Campaign and pay up if we're serious about wanting a decent radio station in Edmonton.
Don't wait for the campaign. Call 780.428.7595 (1.800.494.2582 out of town) to pledge a donation RIGHT NOW! Maybe if they get the $625,000 by Thursday they'll call the whole thing off.