CONCERTS: Switchfoot coming, Britney rumoured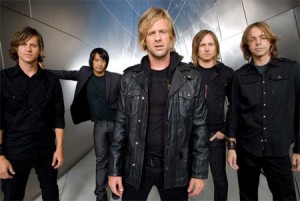 Switchfoot is set to play May 27 at Rexall Place, according to a reliable source close to the band.
No, not God. The reliable source is of course the band's own website, which has the date posted as part of a North American tour behind Switchfoot's new, Grammy-winning album Hello Hurricane. One of the biggest Christian rock bands ever to deny they were a Christian rock band – "it's a faith, not a genre," explains Jon Foreman – Switchfoot scored plenty of mainstream success after hit songs like Meant to Live and Dare You To Move from the band's major label debut in 2003, The Beautiful Letdown.
This gig in Edmonton turns out to be part of YC, a "multi-denominational youth conference" happening at Rexall May 27-29. As the YC website states, "It is a weekend that is designed to inspire and equip our youth to live radically for Jesus. Our theme is 'Hear the Sound' and our goal is to hear what God is saying to this generation and to see this generation mobilized for His purposes."
There's a catch: if you want to see Switchfoot, you'll have to buy a ticket to the entire conference – $155 until April 21, $170 afterwards. The bonus is that you'll also get to see more than a dozen other bands (along with inspirational guest speakers) on stage throughout the weekend – Christian bands. Perhaps one of them could be the next Switchfoot.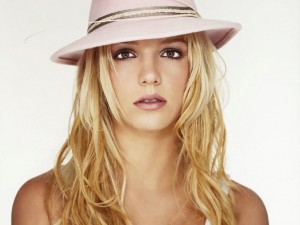 For a nice contrast to the item above, we bring you Britney Spears. The Bounce was teasing listeners yesterday with a "leak" that the pop temptress will perform at Rexall Place in July. She's already announced a big wad of arena dates to support her new album, Femme Fatale. She plays July 1 in Vancouver and July 4 in Winnipeg before heading east, so it's fairly clear where our show date might fall. Of course she could decide to play Calgary instead – or give Alberta a miss entirely – but why would she when her last show in Edmonton sold out in something like five minutes?
A Britney concert would round out the summer of pop divas quite nicely. So far, we have Rihanna on June 22, Katy Perry on July 17, Taylor Swift in August and Ke$ha in September. More to come? Updates as events warrant.