FISHEYE: Whyte on fire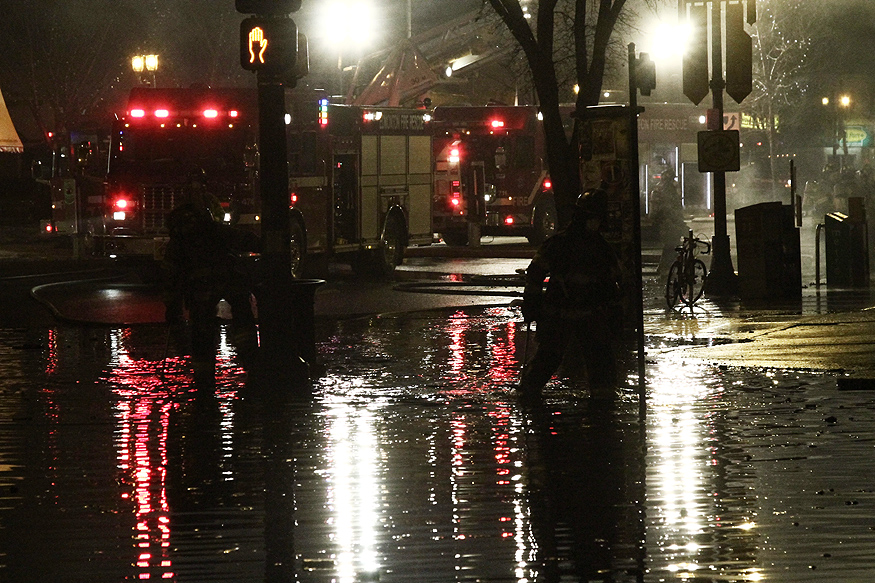 Water pools on the corner of Whyte and 99th during a fire which consumed business early this morning. The Empress Ale House and the laundromat on the corner escaped the blaze, though the scent of smoke is unavoidable.
Our regular photo of the day (potd) feature from Fish Griwkowsky is a visual diary and memoir of his life in and out of the city.