MUSIC: Art unites art at Brixx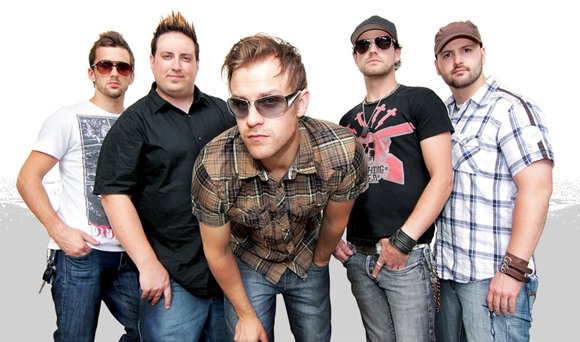 It doesn't have to be this way.

I know we have our differences. But we can be together.
Art Szabo is hellbent on uniting Edmonton's producers, promoters, and musicians of all styles into one big, happy family.
"This is something that I'm really passionate about. Because the landscape in Edmonton has to change," says Szabo, who runs the Starlite Musicians Club.
"I'm working diligently to do that, so that it's a good partnership between the venues, the promoters and the bands. So that everybody knows what everybody else has going on – really bring transparency into it."
The Starlite Musicians Club is teaming up with the Alberta Music Industry Association (AMIA) to hold a Recording Studio Networking Night this Tuesday (April 12) at 7 p.m. at Brixx Bar & Grill.
Local artists will get to meet and mingle with producers, engineers and recording studio owners, as well as members of successful local acts Tupelo Honey (ABOVE), Christian Hansen and the Autistics, and TheFlashJam.
It's the next step in a series of smaller information sessions the musicians club and AMIA have held, which covered things like copyright, royalties and other topics of interest to musicians.
"Eighty percent of this job gets done talking and mingling in the bar, or over the phone, or through e-mail or whatever else. So this is kind of that idea," Szabo says. "A lot of bands are in the dark when it comes to recording, they don't know what to do when they first start. Or some of them want to know where to get to the next level."
The Starlite Musicians Club offers free memberships that include perks like free cover to see other local and developing bands, with a goal of fostering community and encouraging participating musicians to help each other out in any way possible.
The club began about a year ago, with a simple event where bands exchanged demos and contact information.
Szabo was shocked to realize just how disconnected the scene could be.
"Three of the bands jammed in the same studio and didn't know each other. Literally dozens of feet apart from each other and they don't know each other," he says.
Carly Klassen, program co-ordinator with AMIA, is on board with Szabo's mission.
She says everyone at Tuesday's event will wear nametags explaining who they are and what they do, making it stupidly easy for everyone in attendance to find what they're looking for – whether it be a new band member, a producer, a place to record, or just some honest advice from someone who's been around the block.
"It's our last info session of our season and we want it to be more of a party, almost," Klassen says.
"You don't need to sit with a piece of paper and a pen and take notes. Just come out, put a name tag on and meet everyone in the Edmonton music community."
Szabo continues to build connections between local music lovers through his jobs booking shows at the Starlite and managing local bands. His goal is to see the city's music scene grow as one entity until it is so powerful it cannot be ignored from abroad.
"The metal bands, the pop bands, the alt-country bands, the electro bands – we're all living in the same city. And the scene here in Edmonton is pretty small, it's not hard to get to know," he says.
"And if they want to really make a mark for themselves, and make Edmonton stand out on the map more than it already does, we've got to stick together. It's plain and simple."
Admission is free for Starlite Musicians Club members, and $5 for everyone else. You can also get a free club membership at the event.