Colin James plays not-so-secret gig at the Mac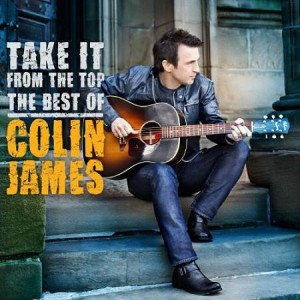 Colin James just came back to say hello – and now the secret is out. He performed Monday at the Hotel MacDonald.
This was an invite-only, Fairmont Hotels-promotional sort of gig to hype Colin's new greatest hits set "Take It From the Top," featuring two new songs produced by Bob Rock. He'll be performing for 150 devoted local fans in a duo for an unplugged show of his best-loved hits: Just Came Back, Five Long Years, Why'd You Lie, Voodoo Thing, National Steel and many more. There wass free food and drink, too. Sweet.
James will hit the recording studio in June with his aptly-named producer Mr. Rock, for new music expected by late summer, followed by a tour whose shows WILL be open to the public.
After five long years – make that almost 25 – of one of the most eclectic careers in Canadian music (he's done rock, blues, jump jazz, country, you name it), Colin James is still a top draw.