Dominelli dominates Mayor's Arts Awards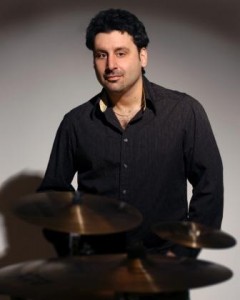 Awards are flying everywhere when you're in the arts. Keep doing what you're doing and if you're reasonably good, sooner or later you're going to catch one of them.
But when the MAYOR himself gives you an award, well, now we're talking. It's like the key to the city.
Local jazzman Sandro Dominelli was just one of the recipients of corporate-sponsored arts awards at last night's 24th Mayor's Celebration of the Arts at the Winspear Centre, a swanky affair for more than 900 area arts enthusiasts. It's not really HIS celebration, of course. We just elected him. It's OUR celebration.
Dominelli, drummer, bandleader, composer and recording artist (and also chef, apparently), was named the winner of the Molson Award for Excellence in Artistic Direction – adding to an already impressive award resume including a Western Canadian Music Awards, a Canadian Music Week Award and a Juno nomination.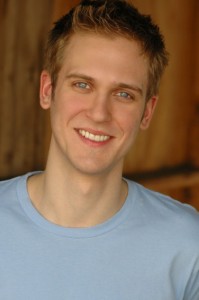 During a presentation that featured performances from Kat Dancer, the Irrelevant Show and the Jump Orchestra, along with films and poetry readings, other working artists who received awards last night include Cynthia Hicks (Graham Hicks' daughter) for the Stantec Youth Artist Award and Arlen Konopaki for the Northlands Award for an Emerging Artist.
Local media was honoured, briefly, when Avenue magazine took the John Poole Award for Promotion of the Arts. Editor Steven Sandor, who has only been at his post since October, says most of the credit must go to publisher Orville Chubb and his team who've been creatively covering Edmonton's booming arts scene for the last five years. "It's gratifying," Sandor said. Keep up the good work, eh?
Geri Actors and Friends – an acting troupe consisting of seniors – won the Telus Courage to Innovate Award. Writer Myrna Kostash's Prodigal Daughter: A Journey to Byzantium was named the winner of the City of Edmonton Book Prize. The ATCO Gas Award for Outstanding Lifetime Achievement went to Charles Thomas Peacocke, the University of Alberta drama professor.
Two of the corporate-sponsored awards given out last night went to corporations – which may seem a bit weird, but it's all in support of the arts, which this was the mayor's celebration of.
The Mayor's Award for Sustained Support of the Arts went to Lexus of Edmonton, while the Mayor's Award for Innovative Support by a Business for the Arts went to ATB Financial. You see these two companies' logos at many arts events around town for a reason – they give money to many arts events around town.
For without corporate sponsors, there would be no … Mayor's Celebration of the Arts.