FISHEYE: Egg-cellent question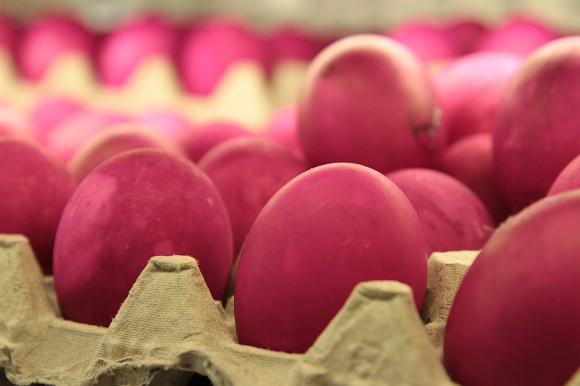 Why are these pink eggs on sale at Lucky 97 in Chinatown? Was it some sort of Easter thing? Cultural? Sometimes a mystery is more fun than finding out, so we'll let you decide.
Our regular photo of the day (potd) feature from Fish Griwkowsky is a visual diary and memoir of his life in and out of the city.