THE WEEK AHEAD: Cheese, with a side of ham and corn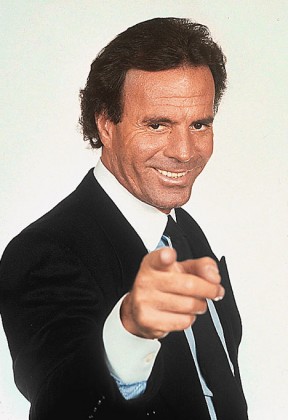 Ladies and gentlemen: Cheese.
Ham and cheese. Ham and cheese with a side of corn.
Great. Now we're all hungry for Julio Iglesias, the man whose picture you see before you, whose pose was obviously contrived to pre-emptively make fun of Julio Iglesias. Yes: I fully admit I am often seen as a hokey old romantic balladeer whose voice is the sound of pure Corinthian leather, and so I and my many fans who still adore me will have a healthy laugh at my expense, and so I can have my cake and eat it, too! Well played, old boy! The singer who famously sang of all the girls he loved before and many more plays Friday, April 15 at the River Cree Casino. This show is SOLD OUT.
Turning to theatre, as if a Julio Iglesias show at a casino isn't theatre enough: While The Three Musketeers swashbuckle their way across the big stage at the Citadel Theatre (buy tickets here) – and we're not even sure if "swashbuckle" is a verb – there are seedy characters lurking in porn shops in Pervert at the Varscona Theatre (buy). Perhaps they are buying swashbucklers.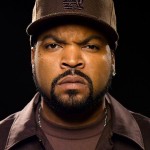 Question for the ages: Why do rappers always look so grumpy? Would it kill them to smile just one time? Not sure what Ice Cube has to be angry about. Performing at the Empire Ballroom on Thursday, the man has made a fortune doing movies, television and music, the latter he is perhaps least known for at this point. But it's good he's getting back on the road again, back to his people. Tickets to the show can be purchased here.
It's been a long time since John Mellencamp sang little ditties about Jack and Diane. He is now some kind of Americana superhero, touring behind his new album, boldly titled No Better Than This. Obviously still a top draw, Mellencamp plays a two-nighter at the Jubilee Auditorium Saturday and Sunday (moved back from the original Friday-Saturday dates). Get your tickets here.
Finally, there's no need to "buy here" for a show celebrating Record Store Day taking place Saturday afternoon at Permanent Records, off Whyte Avenue, featuring live performances from the chameleon-like local rock guy Whitey Houston, with Christian Hansen (of Christian Hansen and the Autistics) and The Vicious Cycles. Admission to this show is free. Save your money for cheese. It's expensive.