CONCERTS: Steve Earle here June 20 – with a band this time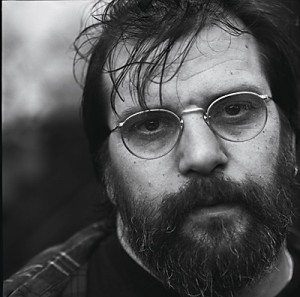 Concert-goers who feel ripped off when some big star comes to town but forgets to bring a band should be happy today.
Some artists are terrific when they're solo and acoustic. But Steve Earle is a lot better with a band – so get set for the rock 'n' roll side of bearded wonder who has become the Americana poet for our generation. Hey, maybe Earle can take the mantle of "Voice of a Generation" that Bob Dylan has no use for. Earle plays Monday, June 20 at the Jubilee Auditorium with both his Dukes and his Duchesses – featuring his hot new wife Allison Moorer.
Earle is touring to support I'll Never Get Out Of This World Alive, which is the title of his upcoming album AND his debut novel – which involves a doctor who is haunted by the ghost of his former patient, Hank Williams. The record may also contain a Hank song or two – and you'll probably hear one at the show, too. WITH A FULL BAND! Hooray.
Tickets are $29.50 or $39.50 and go on sale Friday at Ticketmaster.
Think of this next gig as an side effect of the Lil' Wayne show on April 28 – which is happening, by the way, despite rumours the convicted felon wouldn't be able to get over border. It's Mr. Wayne's opening acts Travis Barker (from Blink 182) and Mix Master Mike (Beastie Boys) doing a "drum 'n' DJ" show at the Union Hall later on.
Tickets are $20 and go on sale tomorrow at 10 a.m. at the club website here.