Mae Anderson grooves on Americana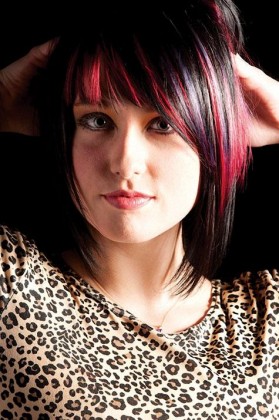 Anderson. Mae Anderson. Does that name sound familiar? Well yeah, sure, you might just recognize this young woman.
The eighteen year old singer songwriter has, after all, been making the rounds of the small festivals and venues in the area for about three years now. She's got a couple of singles, not to mention an eight song ep, for sale on iTunes. Is that where you know her from?
Maybe, or just maybe, you know her as the one on Radio-Canada who teaches kids to cook.
"The last season that I did, I made a chocolate pie that you can make in two minutes, I've made fruit salad in a waffle cone, but my favourite one was a special grilled cheese sandwich and you put cinnamon and apples in it. It was so good, you have no idea," says Anderson.
There will be no recipes (as far as we know) tonight at Wunderbar, however. Tonight, Anderson will most definitely be wearing her musician's hat as she takes part in Songwriter Sunday 6 at Wunderbar, alongside Ian McIntosh and Matt McKeen.
A songwriter can know they're a songwriter long before they write their first song, but they can also write their first song long before they know they're a songwriter. Which one of these is Anderson? Probably a bit of both. She says she wrote her first song when she was twelve and got a manager and began pursuing music in earnest about three years after that, but it runs deeper than that.
"One of my first memories of my childhood is going on camping trips and listening to American Graffiti and the Beach Boys and Elvis Presley," she says. "It's always been an important value in our family and I think it was only natural that I tried to find a sort of release that way."
So while Anderson can hardly be considered an amateur or rookie, she still admits that she finds herself at a very early point in her career, where things still have the potential of going a number of different ways. Her primary focus has been on graduating from high school in June and she'll attend NAIT in the fall to study television, but in the meantime, Mae Anderson has big plans.
"Now that summer's coming up, I'm going be starting back up with the festivals and the gigs like this one at Wunderbar. But besides that stuff," she enthuses, "this summer we are finishing up demos for four new songs, I've made arrangements to do all sorts of collaborations with other people. We're going to be releasing a music video. It's going to be busy. And awesome."