THEATRE: Chris Craddock is King of All Media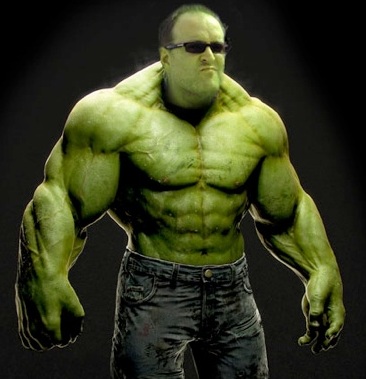 Great – another one-man play at the Fringe.
Wait, this isn't the Fringe. There's snow on the ground. For a one-hander to go against theatrical behemoths like The Three Musketeers (Citadel) or the new spelling bee comedy at the Mayfield in the regular season of subscription fun in Edmonton, it must be very special indeed.
Chris Craddock is of course a very special local thespian, whose one-man show Public Speaking makes its world premiere at Theatre Network. Preview shows begin tonight. Another play he wrote – a boy band spoof called Boygroove, big hit at the Fringe – opens Thursday at the Catalyst Theatre. He's also made movies, his latest called The Pharmacist/La Pharmacien. And in his spare time, Craddock is King of All Media.
So what is Public Speaking all about? Perhaps it's about … public speaking. As Dilbert once observed, many people fear speaking in public more than they fear death, so if you kill someone who's about to give a speech, you're doing them a favour.
Craddock obviously has no fear of the title of his play. Here's a blurb excerpt: "Johnny Three Fingers and his assistant, Brian, kidnap the rich and famous Dianna – a closet sex-addict and daughter of Canada's "King of Self-Help," Patrick Spencer." Way to hook your interest, eh? Sample lines from his last one-man play, Moving Along, also give us a taste: "do gay men have bigger penises than straight men?" or when he blames the itchiness and tightness of the plaid pants he had to wear to church every Sunday when he was a kid for "my spiritual decay today." So we have sex and religion – might there be politics, too? That's for you to find out.
Tickets are $13-$27 and on sale here, or by calling 780.420.1757.