MUSIC: Miss Uncensored not your average country sweetheart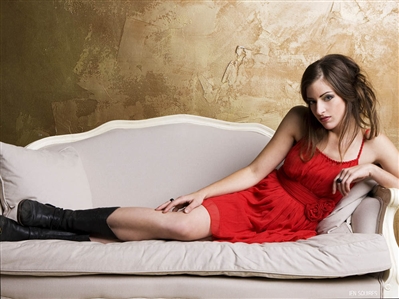 Question of the day: What makes country "alt"?
Answer: If the musicians on stage are wearing cowboy hats ironically, then the music they are playing is probably alt-country. Thing is, one usually can't tell irony from a distance. Or even by the sound of the music, sometimes.
That wasn't much help after all, was it? Doesn't matter. A fine example of the alt-country genre, whatever it is, can be heard tonight as Toronto's indie country queen Andrea Ramolo performs a free show at the Black Dog. It's part of the popular Whyte Avenue pub's aptly-named monthly "Glitter Gultch" series. This chick makes Taylor Swift look like … uh, well, Taylor Swift. Dig this line from Ramolo's song Miss Uncensored, a loping little romp on the subject of honky-tonk seduction: "I come from the land where we say what we think, like who's fucking or faking or who's making a stink. And I'm loud and I'm proud and I'm real as can be. I love country boys 'cause you're honest and free. So let's dance."
No arm-twisting necessary here – because this particular dance leads to the same thing it led to in Joan Jett's I Love Rock 'n' Roll. Andrea sings, "If you think you're going home, well, you're going home with me."
GOD, how we love women who come on strong. Come to think of it, we'd love to hear Taylor Swift sing this song. Hello, Nashville?