TRUE TALES OF THE ROAD: Ripped off in Cuba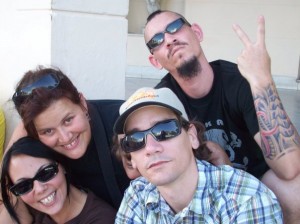 If you're trying to build a bridge between the punk rock scenes of Edmonton and Cuba – a place not known for its punk rock, where rock 'n' roll was actually once illegal until Fidel Castro realized John Lennon was a comrade, and which is so screwed up that the entire grassroots economy runs on the illegal black market in American dollars – you're bound to run into a snag.
Local filmmaker Drew McIntosh hit a nasty one a while back. He's the founder of Solidarity Rock – an organization devoted to the aforementioned rock 'n' roll exchange program. On the heels of the 31-year-old filmmaker getting a $7,500 award from the Edmonton Arts Council (story here), there's a fund-raising concert at the Crown & Anchor Pub tomorrow night (featuring the bands Bombchan, Free Elliott, The Fight and Old Sins).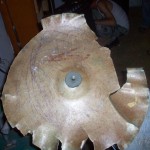 Solidarity Rock made its first official trip to Cuba in December 2008. McIntosh, whose Spanish was not great at the time, had been there the year before making a documentary about Edmonton band "7 and 7 Is" playing there and discovered that there was indeed a small indie rock scene in Cuba, but the musicians lacked such basic items we take for granted, such as guitar strings, picks, drum heads, cables. McIntosh decides to help out. They hold gigs in Edmonton to raise money for gear, about $2,000 worth, which he and 7 and 7 Is singer Sean Foster plan to fly down to donate to musicians in the town of Sancti Spiritus in central Cuba.
They arrive at the airport in Holguin expecting to meet their Cuban contacts William and Fendu from the cultural group Asociacion Hermanos Saiz, who have a letter for customs clearing the gear shipment – but they don't show up.
That's when the shit hits the fan.
McIntosh recalls, "We went through customs and started to go out the door, and when they saw our guitar cases and stuff, they stopped us, asked what we were doing there and started searching everything. So we gave them the whole story. We said everything was for donation. We got an e-mail from a friend that said 'under no circumstances ever mention the word donation,' but it was sent about an hour after our plane left. It started a crazy hour. I cut my hand really bad opening a guitar case. They were screaming at me in Spanish, 'open the case, open the case!' I'm bleeding all over the floor, these drug dogs are sniffing at everything we had, pawing over me. So after about an hour of this, they seized everything they could. We were left with a laptop, some video tapes and patch cables. They started writing up this unofficial paperwork with this guy's name on it and a phone number, and said we'd have within 30 days to pay a $1,000 tax to get it back. Then they told us, 'you have to leave now' and kicked us out of the airport. About 15 minutes later, we see a car tearing into the parking lot and it's William, and Fendu is in the back of this car writhing in pain. Turns out he had a kidney infection and they had to stop at every hotel along the way to get injections and antibiotics to quell the pain."
They have the letter, but it's too late. The party decide to stay in Holguin to meet their associates from Edmonton flying in the next day, a tattoo artist and his girlfriend – very easy for William to spot at the airport. Now without their gear, the entire reason they were there in the first place, Drew and Sean pass the time by getting some beer and going to the park.
"In Cuba, that's a really great way to meet people. Nobody can really afford beer. It's a dollar each and the average salary is about $20 a month. So we ended up drinking with these three guys and almost forgot that everything else was going on."
Their friends arrive and it turns out they've already arranged a ride to Sancti Spiritus – from a "hot rod-looking lady" named Sandra who owns a '57 Chevy. Sweet – but completely illegal.
"You can't do any business with foreigners off the books because you're essentially cheating the revolution," McIntosh explains. "It was an eight hour drive and every time we passed a checkpoint, everyone would scream 'Control!' – because all the signs read 'Punta del Control' – so we'd all duck down on the floor and Sandra would drive through without stopping. Sometimes we'd get flagged down and our friend Erika would scream from the floor in Spanish, 'whatever you do, do not stop the car. Don't stop!' And she never stopped for gas because she was looking for black market gas, so we ran out of gas about a mile from the town. By then we'd been drinking beer again and everybody in the car was completely drunk. So we pile out of this '57 Chevy and push it to the gas station – and said goodbye to Sandra. We gave away the equipment we had left and just spent the week tattooing everybody, hanging out and having parties and figuring things out. We never got the gear back."
It was a pivotal "quit or keep going no matter what" moment for McIntosh and indeed the entire Solidarity Rock project, but when he and his friends started talking to the locals, they could see the effect their few little gifts had on the Cuban indie rock scene – amazing such a thing could exist at all in a country so supposedly tightly controlled.
McIntosh says, "Through what we've been able to do, I've watched a lot those barriers get torn down. And now everyone wants to be a rocker."
There's a happy ending to the tale, too: The gear that was meant to be donated to Cuban musicians was obviously stolen, but Cuban musicians "are probably using it right now."
Mission accomplished!