NEW MUSIC: Tune-Yards, Crystal Stilts go big on fusion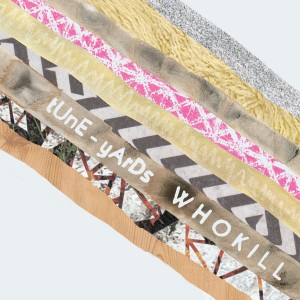 Tune-Yards – w h o k i l l
Crystal Stilts – In Love With Oblivion
How do you take a plethora of musical genres, and fifty years of musical history, and combine it into an album that people will listen to repeatedly?
Tune-Yards' "w h o k i l l" is one of those albums that you really need to listen to at least a couple of times before making a decision on. I'd heard some good things about this and past albums from Tune-Yards, the stage name of New England native Merrill Garbus, so was expecting to be at least entertained. The first time I listened to "w h o k i l l", which was released April 19, however, it seemed like a chaotic jumble – as if everyone in a room was asked to throw a random personal item in a pile and then someone failingly attempted to put them together in a cohesive whole.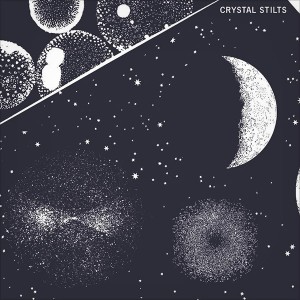 On second listen, though, you actually start to decipher rhythms and at least begin to "get" Garbus' overall sound – an intriguing and melodic fusion of folk, rhythm and blues, and worldbeat/reggae, combined with curious sound effects. A number of the songs are reminiscent of one of the 1980s' greatest albums, Paul Simon's "Graceland". On the other hand, a number of the songs, such as "Wooly Wolly Gong", I still didn't enjoy, even on a second and third pass (they won't get a fourth).
It's not driving music. It's not sitting at your desk music. Maybe it's cabin music or backyard music on a nice day. Maybe it's even waiting room music, or music for some eclectic retail store. Above all, though, "w h o k i l l" is definitely the most distinctive album I've listened to all year. If you're into eclectic folk music that makes you think, it might be for you. Then again …
After releasing an EP as a duo, Crystal Stilts' two founding members (vocalist Brad Hargett / lead guitarist J.B. Townsend) added three more members in 2008, and since then the noisepop quintet has released two full-length albums under the Slumberland label, most recently "In Love With Oblivion" on April 12.
The album opens with "Sycamore Tree", which starts methodically, then builds into a quick crescendo of keyboards, guitars, and overfuzz that forces the listener to remain rooted in place to find out what happens next.  Its fusion of hazy-noisepop-electronic sounds continues in force throughout the album, influenced heavily by bands like The Jesus and Mary Chain and the Velvet Underground.
There is definitely a 60's vibe moving through some of their tracks as well, almost as if you were listening to a "Happy Days" soundtrack, but skewed and twisted into a modern evolution of the same (no sharks anywhere to be seen, either). Other tracks, like "Alien Rivers" and "Blood Barons", have a very hazy, dreamy feel to them, and you can almost see Jim Morrison playing the tracks during a drug-induced dream about meeting strange individuals while traveling through the desert.
Overall, the album feels like you're taking a journey through uncharted space, like some sort of "B" grade late-night science fiction movie – a trip that includes western towns, spaceports, and strange desert and jungle and other planets. You could also see the album as the perfect soundtrack to almost any movie directed by Quentin Tarantino, with its very "not sure what's going to happen next" sort-of-vibe.
Like the Tune-Yards album, Crystal Stilts' sophomore album "In Love With Oblivion" is not your standard fare. However, it manages to more successfully infuse a wide range of other genres and influences into an overfuzzed noisepop umbrella that should make for a tasty summer soundtrack, complete with a not-so-subtle homage to the music and feel of yesteryear.
Michael Senchuk also writes about new music on his own blog, New Music Michael (http://www.newmusicmichael.com/).