RHYME & REASON: Edmonton Poetry Festival opens tonight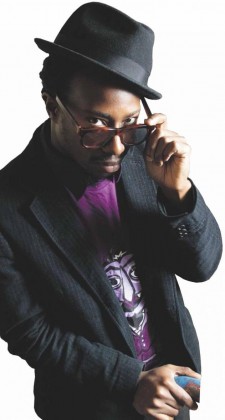 If you're a poet, then just stow it, unless you know it, then let it flow-it – at the festival for poets.
Not bad, eh? Maybe we should crash one of the "slams" at the Edmonton Poetry Festival, opening tonight at the ARTery and running through May 1 at various venues around town. Just banish your pre-conceived notions that "poetry" means crusty old English professors droning on and on about Emily Dickinson or that a "poet" means being a crazy old lady who never left her room, like Emily Dickinson. We're in the teens of a new millennium, people – and we still never leave our rooms because we're texting all the time. Is there such a thing as text poetry? WTF-LOL! The end.
Poetry, like punk rock, has splintered into flinders of genre. This festival will reveal the finest examples of jazz poetry, slam poetry, youth poetry, hip-hop poetry, activist poetry, poetry that doesn't rhyme, multi-media poetry, "sound" poetry, poetry that rhymes, queer poetry, African poetry, mystical poetry and competitive poetry. Yes, that's right: Poet battles. They're called "slams." Several poets featured this year are poetic champions. Ian Keteku – also known as Emcee E – is the 2010 World Slam Champion. Al Moritz and Karen Solie have each won the $40,000 Griffin Prize for Poetry, the world's largest award for a book of poetry.
Also appearing will be Tanya Davis, who was unknown until she read her poem "How To Be Alone" on YouTube and the video went viral. Other poets – 19 in all – have earned their Class 1 poetic licenses and are expected to thrill listeners in a myriad of exciting poetic events. Get the full schedule here.
The fun starts tonight at 7 in the ARTery, 9535 Jasper Avenue, with Blinks 2011. There is only one rule at this slam: No poem longer than 30 seconds. Talk about needing to get to the point fast! Last year, 86 different poets read their stuff.
Admission is free, as it is to most events at the Edmonton Poetry Festival. Isn't it ironic that there is also such a thing as "free verse?" Not really. It's poetic justice.