KISS hits Fort McMurray July 2 – and no Edmonton?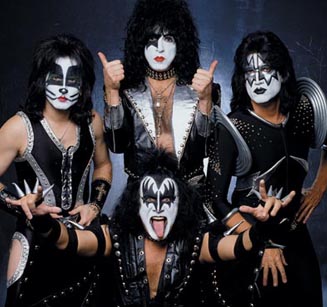 If you're looking to rock and roll all nite and party every day with KISS this summer, you're in for a little drive.
Is it worth three hours North? Of course it is! The legendary glam-metal act has just been announced as a headliner at the three-day Canada Rocks event June 3o-July 2 at the MacDonald Island Park in Fort McMurray. KISS will play the closing night on Saturday, July 2. No word on an Edmonton date – yet – but there are a few gaps in the band's schedule between Fort MacMurray and Sarnia. Then again, this gig is the only confirmed Alberta date. Looks like these aging kabuki clowns are going to hit some small markets – hard – this summer. The fans in small towns are always complaining they never get the big shows – so now the giant platform boot is on the other foot, huh?
Also performing at Canada Rocks will be equally legendary if not as heavily made-up Canadian band Chilliwack on June 30, gone gone gone been gone so long. Fort Mac-area bands will fill the opening slots.
Tickets to the whole event are $99 (single night sales also available, to be announce) and go on sale to the public May 6.