Lil Wayne turns over a new leaf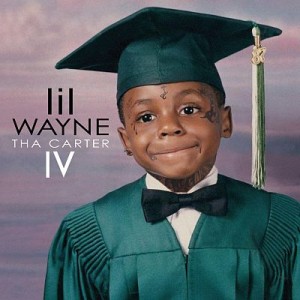 Are you feeling it? The excitement only a free man can feel, a free man at the start of a long journey whose conclusion is uncertain?
Then you must be ready for Lil Wayne at Rexall Place tonight – on the "I Am Still Music" tour. There is of course nothing more street credible in rap circles than a little jail time. According to reports, the rap star is milking his recent eight-month stint behind bars, on a gun conviction, for all it's worth. The first thing fans are expected to hear about the man is a warning: He's out of custody and he's here to "wreak havoc" upon our city. There may be some fireworks. There might possibly be some messianic stage production. There may also be some sort of boast that Lil Wayne is the best rapper in entire world – but rappers boast. Isn't that what they do best?
Of course not. In rap songs that feature rappers boasting about being great rappers in rap songs, there's got to be some artistry getting in there somewhere. It's not all about chart-toppers, and this guy has had a few.
Wayne is no stranger to artistry. A gifted child born Dwayne Michael Carter, Jr. and raised in New Orleans, Wayne earned his "Lil" prefix as a teenage rapper when he quit his gifted schooling and went on to form in the group the Hot Boys at the age of 15. Fueled, it is said, by great quantities of marijuana he consumed – and is this how he earned the nickname "Weezy?" – Wayne perfected a distinctive style and bravado that would come to fruition with the releases of 'Tha Carter' albums I, II, III and IV (the latter due out in June), among others. And now he's proclaiming himself free of the weed, since it was not readily available behind bars. As he recently told MTV, "I'm like I'm sober, I'm sweating. I'm tasting my sweat. My sweat taste different. My sweat used to taste like weed."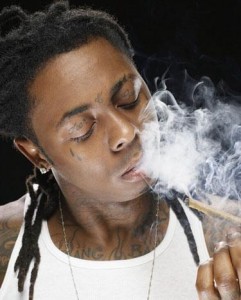 Well, yuk. Anyway, will Wayne's newer, sober music have the same impact as before? Is he still such a pistol on stage? Bad choice of word there. Fans may judge for themselves. You can bet he'll be doing his new single 6 Foot 7 Foot (containing samples of/homage to the Banana Boat Song) at the show – featuring the line, "life is a bitch and death is her sister." No word on what Harry Belafonte thinks about that. Yes, he's still alive.
Opening for Wayne will be a whole posse of hip-hop stars, featuring Cash Money labelmate Nicki Minaj, along with Rick Ross and an early warm-up set of actual "drum 'n' bass" from Blink 182 drummer Travis Barker and Beastie Boys' DJ Mix Master Mike. Tickets start at $70 and are still available at Ticketmaster here, or at the door.