Rock 'n' roll on tap at Edmonton's International Beerfest – also, beer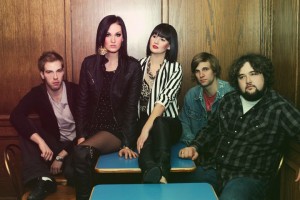 Too many beer festivals?
Not enough beer festivals!
These are two schools of thought coming into the Edmonton's International Beerfest, continuing today at the Shaw Conference Centre. There once were none. Then there were three. And now we're down to about two, give or take – but this particular beer festival is the biggest beer bash of the year. More than 12,000 folks turned up for a taste or two last year.
OK – don't call it a bash. It's a celebration. This isn't a place to knock back cheap draft, get stinking drunk and watch a bunch of noisy rock bands. It is a place to sample the finest product of the brew-meister's art, to attain a friendly glow with which to enhance intelligent conversation and to partake of the musical entertainments therein. The bands – all locals, playing more or less continuously throughout the event – will serve to enhance the experience of savouring that golden, magic elixir of life, sweet nectar of the Gods! Don't get carried away here.
"The whole event is based around the appreciation of beer," declares producer Sean Farmer. "It's not a bar. It's more of festival."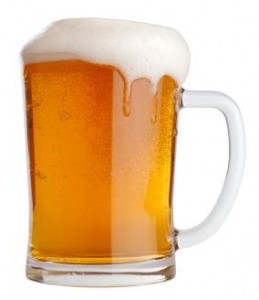 More than 200 different beers from 70 different brewers will be represented, all available for tasting. On top of your $19 admittance fee, tasting tickets are 50 cents each, the quantity of the tipple depending on the price of the beer. Some rare beers cost as much as $90 a bottle; no word on whether one of these uber-premium ales will be in town this weekend, but they'd need an eyedropper to give out samples.
Unlike at a wine tasting where you sip, swish, spit the stuff out and comment on such things as "legs," "finish" and "tone," you just drink the beer at a beer tasting. Cleansing one's palate is accomplished by consuming bland things, like bread or water. The salty snacks you normally find in a beer hall don't help and "are just to make you want to drink more," Farmer says. Only a couple times in the last five years of the beer festival has there been any need to eject hooligans, he adds. Beer connoisseurs are generally a polite bunch.
Farmer – who saw a "opening in the market" for a beer festival five years ago – is a bit of a beer connoisseur himself, though he doesn't brag about it. He says, "I think anyone in my position has to do their best to like the product."
Asked to name the finest beer he's ever tasted, he refuses and instead replies, "That's an impossible question. It depends on the time of day, the day, the weather. There's a different beer for everything."
Do we even do 200 different things that require a beer to go with them? Hell, why not?
And what rock 'n' roll goes best with beer? Here's the band schedule:
Friday, April 29:
4-6 pm – Chad Cook
6 pm – Red Ram
7 pm – Punch Drunk Cabaret
8 pm – The Wheat Pool
9:00 – Shocker
Saturday, April 30:
3-5 pm – Chad Cook
5 pm – White Lightening
6 pm – Short of Able
7 pm – Flair Bartending
8 pm – Sister Gray (above)
9 pm – Line of Sight