Tougher road, no regrets for California punk icons Strung out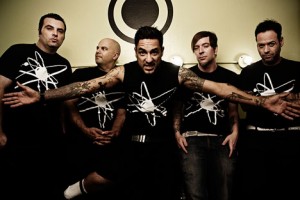 Long-time California pop-punk scene-makers Strung Out have influenced a generation, but if Jordan Burns sounds a little wistful that the band didn't hit the pop-culture big time with a little more oomph forgive him: he's the band's manager and drummer.
"There's numerous bands. I mean, Blink 182 – Tom Delonge used to have a Strung Out sticker on his guitar," says Burns, whose band plays the Starlite Room tonight with Face to Face. "Those guys blew up and we never even heard from them. It's just like, 'Hey, remember when you used to love our band? How about a gig or two?' And Avenged Sevenfold and Thrice and Rise Against – there's a ton of bands that we see get huge."
But he wouldn't take back his decision to handle two roles.
"It's a thankless job and it sucks sometimes," he says. "There's always questions between the band like, 'If we had a manager, we could be doing this.' Or, 'We should have had a manager.' But I honestly don't know that it would have made a difference.
"I look at what we've done and where we've come and how far we've gone without management, and it seems to me like we've done just fine."
The band has stayed on indie punk label Fat Wreck for its whole career and has three new cuts coming out in July for a best-of compilation that will feature a ton of remixes.
In the meantime, Burns wouldn't turn down some hero-worship double bills from the bands they influenced.
"If bands are influenced by us, and they grew up listening to us, and they get huge, that's awesome … I just wish that some of these bands that loved our band or grew up on our band, that did make it huge, would give us some love and take us out on tour," Burns says.